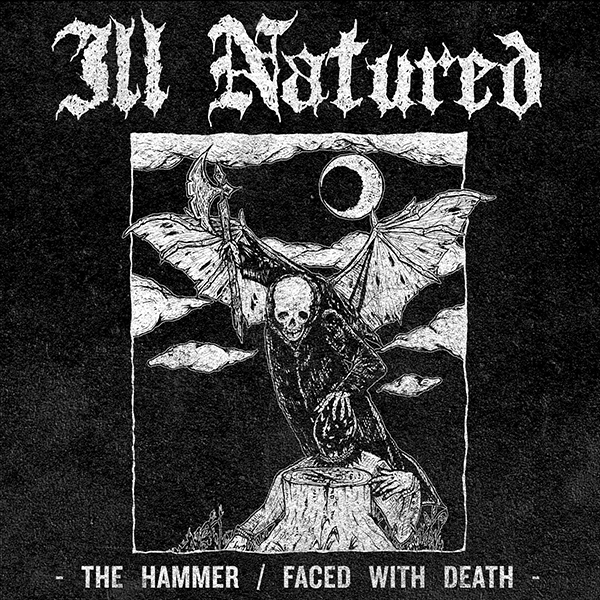 As a teaser for the band's upcoming "Twisted Visions" LP on Last Ride Records, Newcastle band, Ill Natured are releasing their first new songs in over two years, in the form of the "The Hammer/Faced With Death" tape.
The tape features two songs from the aforementioned LP, and a re-recorded version of "Ill Natured" from the band's demo.
The tapes are due to arrive at the start of July, and will also be available at Damnation, Lairapalooza and the band's tour with Reactions.
Preorder here and stream it below.