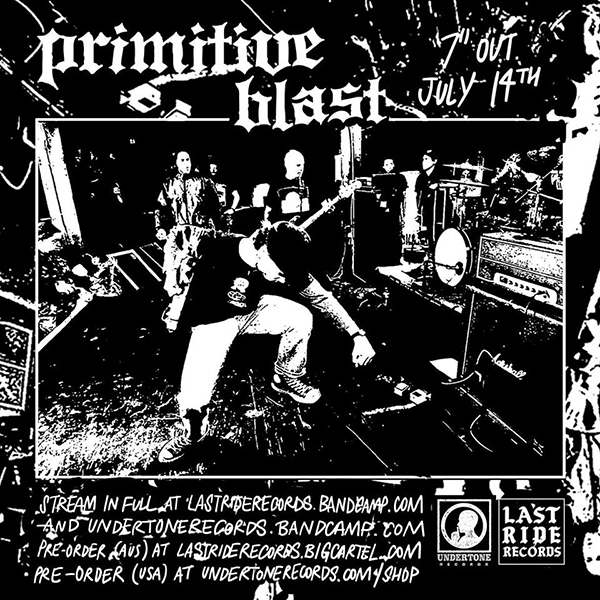 A long time in the making, Sydney's hardest Primitive Blast are finally releasing their debut 7".
The follow up to the band's 2015 split with Controlled.
Features two tracks that were featured on the band's "Two Song Promo" tape, released in late 2016 for the band's tour with Angel Du$t, and three other new slammers.
Recorded, mixed and mastered by Elliott Gallart at at Chameleon Sound (Ill Natured, Controlled, Cursed Earth). Split release with Undertone Records in the USA.
Preorder here.
Pressing information:
Yellow (100)
Blue (100) (Undertone Records exclusive)
Black (150)
To order the white vinyl version, head to undertonerecords.com