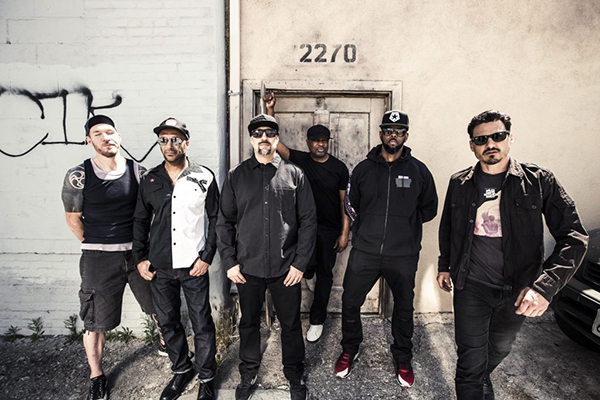 PROPHETS OF RAGE have released a new video titled "Hands Up".
At its core, Prophets Of Rage functions not only on a love of music, but a deep belief in its power as a tool, and a weapon. Woven into the band's DNA are influences as varied as The Clash, KRS-One, and Johnny Cash, as well as the undeniable ideals and aesthetics of its predecessors: Public Enemy's frenzied, racing textures, Rage's jaw-melting riffs, Cypress Hill's manically playful party energy. "The music is the passport to the world," Chuck D says, describing the unique bond the group shares. "It's not always a given to have members who want to go where few have gone."
The band features Rage Against The Machine's Tom Morello, Tim Commerford and Brad Wilk, with B-Real of Cypress Hill and Public Enemy's Chuck D and DJ Lord.
The band released their self titled debut LP Prophets Of Rage in Australia on Friday 15 September, via Sony Music Australia and will be touring the country as a part of the Download Festival lineup.