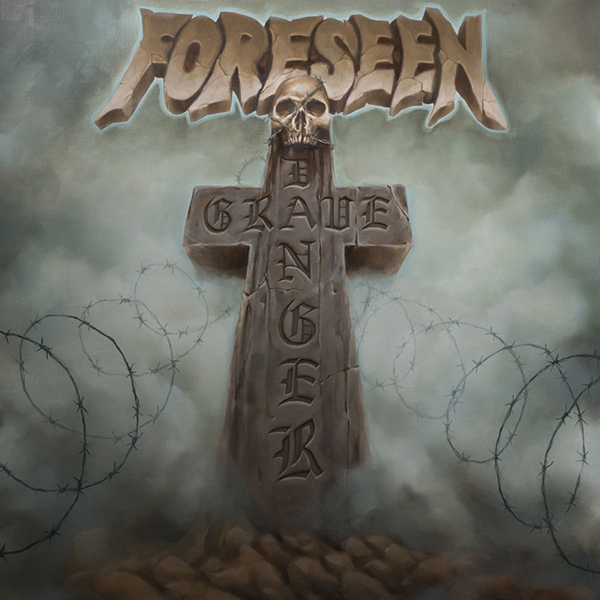 Finland's vicious crossover quintet FORESEEN are streaming in full their second LP, Grave Danger.
Continuing the direction of its predecessor, Grave Danger delivers the punishingly relentless pace and aggression now firmly established by the iron hammer of FORESEEN. With scraping, throat-ripping vocals over lacerating thrash dominance, possessed hardcore breakdowns that twist seamlessly with an ever-increasing '80s heavy metal tenacity while also embracing social commentary and critique. FORESEEN is set to carry the banner for the United Forces representing Finland and Europe in a genre particularly known and grown in the US. Perhaps a perfect moment in time to unleash the fury of politically-minded no-joke crossover once again, 20 Buck Spin presents this new European invasion into North America during this shockingly dark hour.
Grave Danger will see LP, CD, and digital North American release via 20 Buck Spin on April 24th, with preorders for all versions available HERE. Svart Records is handling the release for European territories.