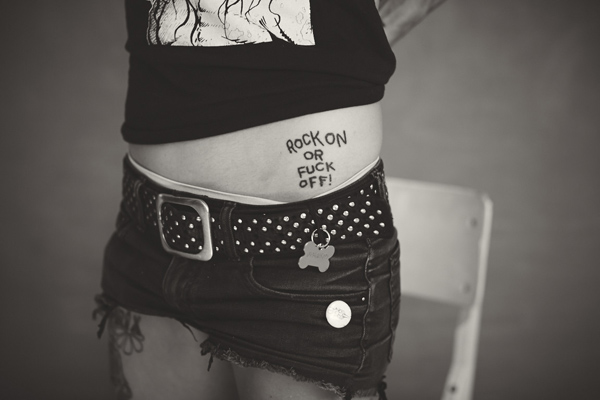 Keep an eye out for a copy of "Punk Girls", a b ook that focuses on Australian girls from the many punk scenes around the country set to be released by Liz Ham
Punk Girls is an honest and beautiful representation of the Punk movement in its many guises, and most importantly the girls that inhabit that world.
Punk Girls moves between fashion, documentary style photography and portraiture, with essays, poetry, still life and landscape imagery. The content is inspired and referenced by the iconic women of punk history, and some of the Australian girls who embody and re-enact the punk movement and way of life.
Fashion models play up to the history of Punk, while young models sit and stare in stripped back minimalism, modelling only their septum piercings.
Punk Girl bands are documented both onstage and backstage in the traditional practice of live music documentation.
Still and sometimes quiet observations - 100 Portraits of Punk Girls from around Australia are shot on large format film, on a custom made 5x4" rangefinder Polaroid conversion camera - as Punk as cameras get.
Liz Ham's career in photography stemmed from a documentary practice in the 1990's where she photographed friends, fringe dwellers and sub cultures, and has since moved toward fashion and portraiture. Her work is still very much informed by these earlier obsessions with sub culture, urban tribes, nostalgia and popular culture.
Check out some more of the book's images here.