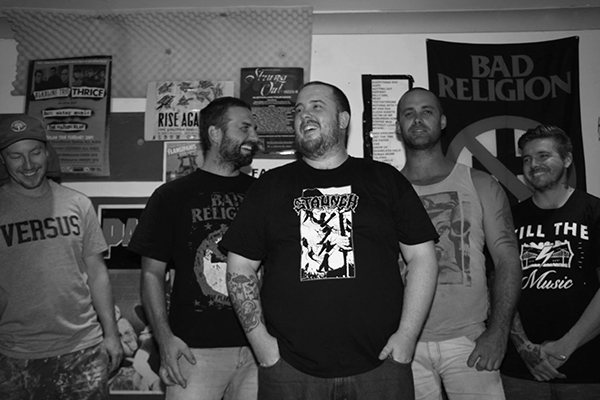 FAKE NEWS are a new melodic hardcore punk band from the Gold Coast heavily influenced by the classic EpiFat sound.
The band are set to release their debut EP "Ewww!" on August 8 through Set The Fire Records. We caught up with frontman Toby for a chat.
At what point did FAKE NEWS form and how did it all come together?
We first got together via the wonders of Facebook in late 2017.
Would readers recognise the members from any other bands?
Yeah probably. Some bands we've been in are Nowhere Else, Pandorum, Nine Iron, Paradise City, 50 Lions, Ever Since Darwin, Bucket Of Custard, Bitter Lungs, and the F1-11s.
In your own words, how would you describe the sound of FAKE NEWS?
Fast, fun, energetic hardcore punk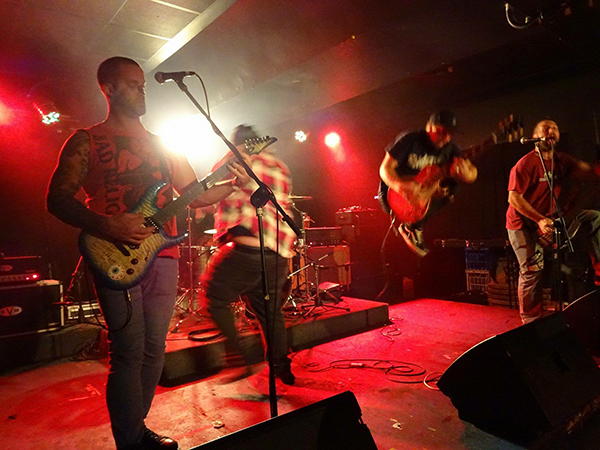 What bands are influencing the sound of FAKE NEWS?
We all like the Epitaph / Fat Wreck classic sound, but I'm more a yeller than a singer so bands like World Be Free, Carry On, and stuff like that really float my boat.
What would be a dream line up of bands to play with?
For me personally, I'd like to play with Pennywise, Lagwagon, Zeke and Mindsnare.
You guys hail from Queensland's Gold Coast. How is the local music scene there currently? What sort of local bands do you play with and any you'd recommend people check out?
GC is a weird town. There's not heaps of places to play, and often people don't roll out to shows when they should, but over the years we've had some of the best bands in the country. Bands kicking goals at the moment are Unbroken Shore, Friends With The Enemy, Loud Goes Bang, Valhalla Mist, Crave Death, Nerve Damage, She Cries Wolf, The Black Wwamp, Monster Fodder, Fire Away, Laura Mardon, In Ashes, The Wrath and Driven Fear.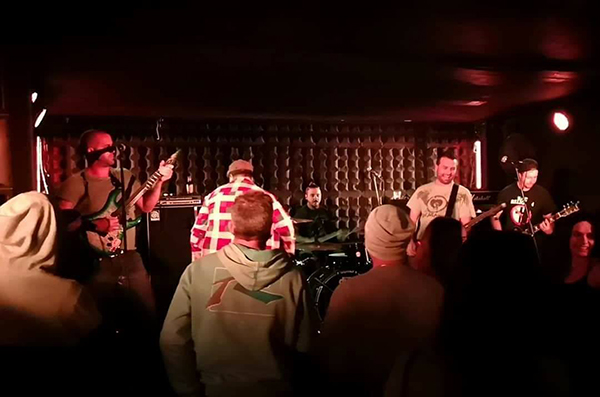 You're about to release your debut EP "Ewwww" soon, where and how did the recording come together? How did Mr Precision from 88FL become involved?
We recorded over a few weekends at Core Studios on the Gold Coast. Things ran smoother than anything I've ever experienced. It was great!
Our guitarist Mick had been an contact with Mr Precision for some guitar tutorials previously and we were dreaming big on who was going to mix and master it. It was an easy choice to get a childhood hero to help us out, having that prior contact and schedules that matched up was more good luck then anything else.
The EP is going to be on Adelaide label Set The Fire Records. How did this come to fruition?
The good old internet again. I found out about All In from the interview you did with them last year, which is how I knew about Set The Fire. Set the Fire had been in touch early on when we were posting videos of early versions of our songs in the practice room, we shopped around but nothing else felt as good a fit as Set The Fire. They have the same taste in music as us, and some of the bands on both the Australian and Indonesian arms of the label are just excellent.
What else is in store in the foreseeable future for FAKE NEWS?
Lots. Our Guitarist Mick and our drummer Steve are both about to have their second kid in the next few months. We've got some show announcements for the end of the year and contributed a song to the Dead Memory Records Epitaph compilation that should be out any second now.
How can people get in touch or keep up with what's happening with FAKE NEWS?
We are on:
instagram @fakenews.punk
Facebook.com/fakenewspunk
Twitter is @fakenewspunx.
Fakenewspunk.bandcamp.com