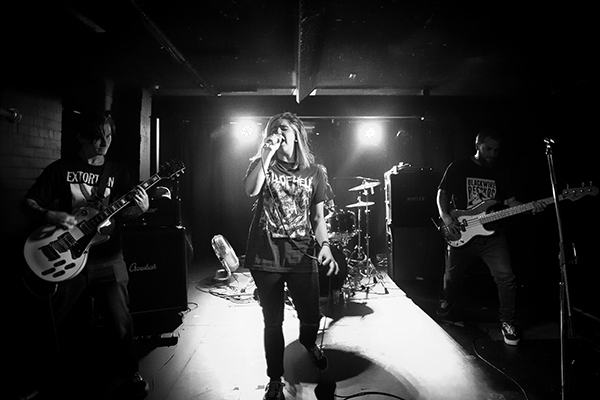 MASOCHIST hail from the Northern Rivers area of New South Wales and deliver social concious hardcore punk with a very important message, giving a voice to those often unheard within the realms of the hardcore scene. We caught with singer Rose for the lowdown on the band.
At what point did MASOCHIST form and how did it all come together?
James and I (Rose) had talked about doing a new band for a while back in 2015 as both of the bands we were in had ended. I'd always wanted to do vocals because I felt like I had so much I wanted to say, but thought I would never had the opportunity, until I realised that I could make the opportunity for myself. We had a couple practices with Ned who'd been a drummer in bands with me before Masochist, and then got Eddie into the mix on bass not long after, and everything started from there.
Would readers recognize the members from any other bands?
Eddie and Ned are both currently in other bands based here in Lismore- Thunder God of the Multiverse, Fly Agaric and Antimata. James and I were in Selfish Act, and Ned and I were in The Snatchettes, but these bands are no longer active.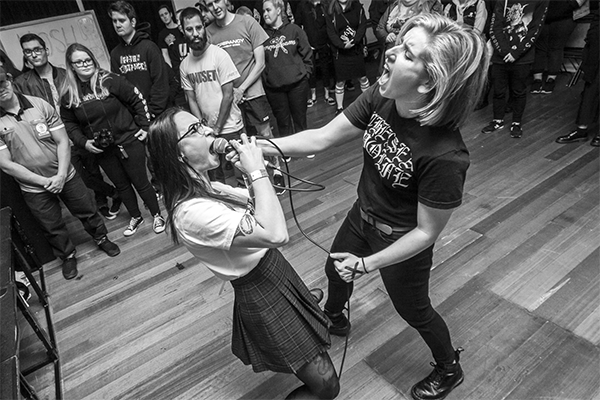 In your own words how would you describe the sound of MASOCHIST?
Hardcore influenced punk with a message.
What bands are influencing the sound of MASOCHIST?
It's something that's constantly changing and I think that's been apparent in the progression of songs we're releasing on our new EP compared to the songs we wrote for our demo and even our live shows. I think a lot of our sound influences come from Ceremony, Modern Life is War, Dangers and Gouge Away.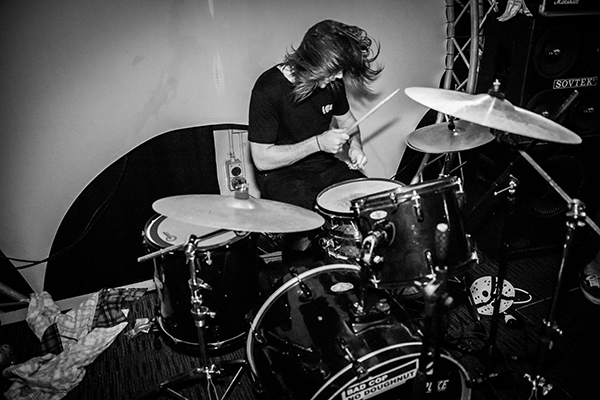 What would be a dream line up of bands to play with?
It already happened in 2017 when we got to play Lair Fest 3 with some of the best bands in Australian hardcore.
But also this mixed bag of our favourite international artists- Angel Du$t, Chelsea Wolfe, Super Unison and Deftones.
Being based in the NSW Northern Rivers area, where does MASOCHIST fit in and how is the state of the local scene there?
Unfortunately not a lot of touring bands come through the Northern Rivers to play shows, although we do have a great community of like minded individuals supporting us and playing in their own bands. Most of the shows we play here are very mixed bills, because there are a lot of bands spread over various styles rather than a strong scene in a particular genre.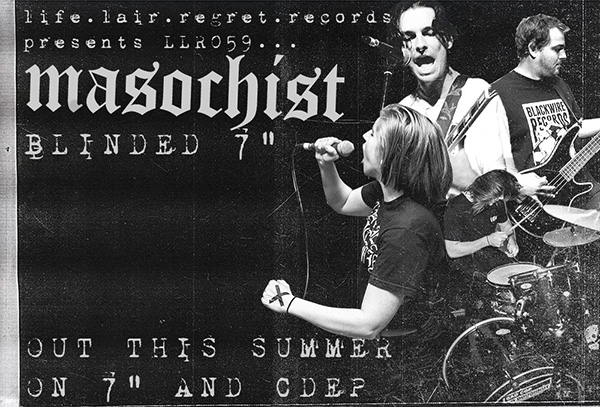 You're set to release a new 7 inch EP through Life Lair Regret Records out of Melbourne. How did the partnership come about?
We'd been following Life Lair for a long time as they are one of the pillars in Australian hardcore. I have a feminist art zine called "ALL GRRRL ASSAULT" (which features non-male members of the punk and hardcore scene) and when I was creating the first issue a couple years ago, I reached out to Nicole to see if she'd be interested in being included. We became friends and once Masochist were getting ready to record the EP I decided to reach out to see if they'd be interested in putting it out for us, and luckily they were all into what we're about. They also gave us the opportunity to play Melbourne for the first time when they invited us down to play Lair Fest 3.
Tell us how the recording process all came together?
We recorded again with Al Pegg at Old Dog Studios, who also did a great job on our first EP. We were able to record the release in a day because Al knows the sound we are trying to capture and the message that we want to get across. We also made sure that we were fully prepared when we went into the studio and had spent a lot of time writing and finalising the songs.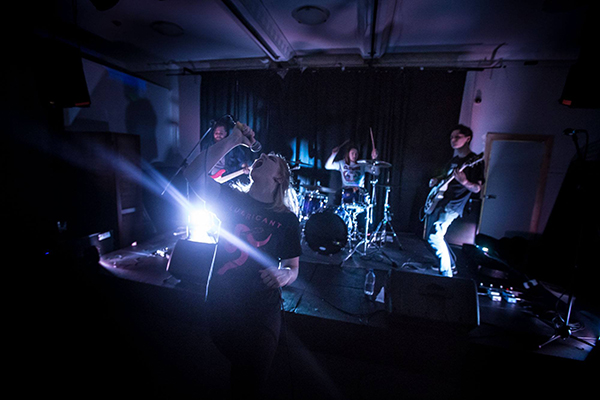 What else is in store in the foreseeable future for MASOCHIST?
Once the new EP comes out we'll definitely be playing shows up and down the East Coast, and trying to play as many shows as we can. The next thing we'd like to work on is probably writing and releasing a full length album and making sure we get to places we've never played before.
How can people get in touch or keep up with what's happening with MASOCHIST?
Bandcamp- masochistpunk.bandcamp.com
Facebook- MASOCHIST (facebook.com/mschist)
Email: This email address is being protected from spambots. You need JavaScript enabled to view it.