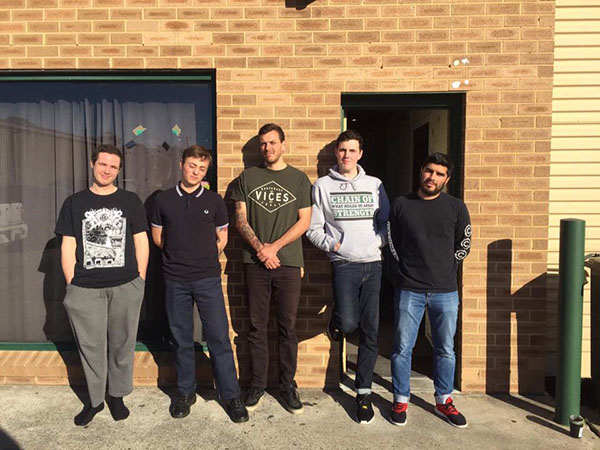 FEARXLESS are a relatively new band out of Sydney who are bringing back the youthcrew hardcore sound of yesteryear in a big way. We caught up with frontman Simon for a chat.
At what point did Fearless form and how did it all come together?
FEARXLESS formed in early 2016, but Kelso had the music for the demo quite a while before that. We both wanted to do a youth crew band for a long time, but it took a while to find members and for me to write lyrics. Once Chris and Joel jumped on board, things finally got moving.
Would readers recognize the members from any other bands?
We're made up of members of Homesick (Kelso and Joel), ex Final Frontier (Jefferson), and Floral Sheets (Chris).
In your own words how would you describe the sound of Fearless?
To be honest, it just sounds like five mates having a go at a hardcore band. But I guess if you like music which is fast, sincere, honest, and positive, then there's a good chance you'll be into the our take on the youth crew vibes.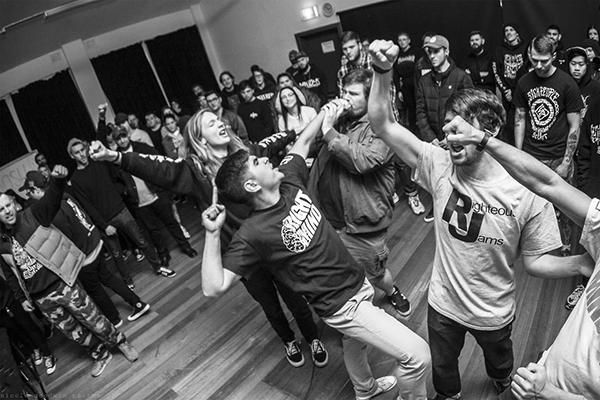 What bands are influencing the sound of Fearless?
In terms of musical influences, it depends. Bands like Youth of Today, Insted, and Minor Threat come to mind. Especially if Kelso writes the songs or comes up with an idea. If Joel writes something though, it's a safe bet he's been listening to FREE, Inside Out, or the Cro Mags. Also having Jeff come into the fold recently has been great because he shreds, and brings a different angle on everything too.
Is youth crew back, or did it never go away?
I don't know to be honest ha-ha. Like, there has always been people who are into youth crew bands, but for some reason unbeknown to me, there aren't many people starting these kinds of bands. It's great to see bands like Engage, All x In, and World View doing it because it just makes for a more interesting scene in general. For me, diversity always makes things better.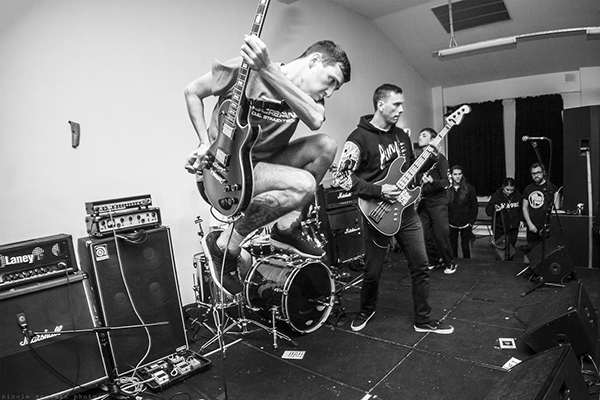 What would be a dream line up of bands to play with?
My bucket list for this band was to play with Outright - who we were lucky enough to play with at Lairfest earlier this year, and Miles Away. Dream line up though would have to be Vigilante, Youth of Today, Cro Mags, Have Heart, and Inside Out.
What other local bands do you suggest people check out?
Our favourite local bands have got to be Controlled, Vices, Outright, Homesick, Rage, and Skylerwhite. Engage put out a hectic demo last year too, so people should wrap their ears around that if they haven't already.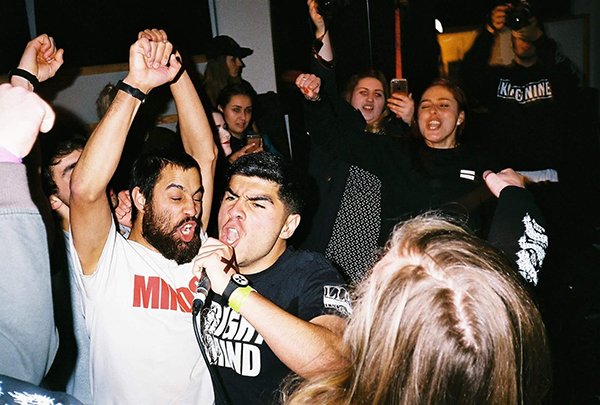 You just released a follow up EP to your demo. How did this process all come together?
The idea for the promo tape was kind of centered around Lairfest. We wanted to have some new material to offer, and we wanted to do something cool for our first trip to Melbourne. We were lucky enough to have Blake Ohlback (who did Homesick's LP) record and mix the songs in record time, and Seventh Day Records who put them out on such short notice. They're the real MVP's.
What else is in store in the foreseeable future for Fearless?
We don't have heaps lined up in the short term other than the Rage 7" release show in Sydney, and maybe another show which is yet to be announced. After that we hope to record the rest of the songs we have for a 7" EP, that will probably be out on Seventh Day Records in early 2018.

How can people get in touch or keep up with what's happening with Fearless?
We can be contacted via the Facebook page, Kelso's phone (+61 488 612 791), or if you're interested in half naked yoga thirst traps, follow @pmajoel on Instagram.