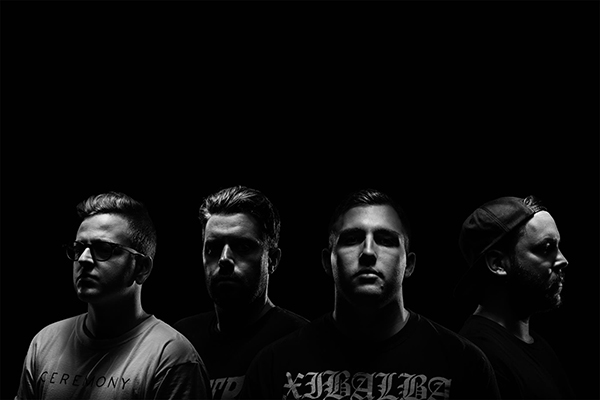 Brisbane has been a a bit quiet of late in the production of straight up hardcore bands. Like their predecessors, Against new band PERPETRATOR are looking to rectify that situation. We caught up with bassplayer Andrew Mackey for the lowdown.
Photos by Sons Of Metal Webzine
At what point did Perpetrator form and how did it all come together?
We're from Brisbane and formed in late 2014, Dale and I had been talking for years about how much we both loved Strife and Madball and thought it would be mad to play some proper New York influenced hardcore.
I'd seen Kye sing in his old band up in Airlie Beach and knew he had good taste and a fucking huge voice so was stoked when he moved down and came on board when I hit him up. We had a couple of mates on drums in the beginning before finding Joel who joined the band around a year after we first started. Due to work and travel, the band took a while to get going and this year is when things have finally started clicking.
Would readers recognize the members from any other bands?
Possibly, we've all played in bands from all parts of QLD. I played in Values Here and Headaches, Dale played in Grace Is Gone from the Sunny Coast, Kye sang in Aspire Rise in Airlie/Proserpine and Joel played in Downpour and Lockjaw in Rockhampton.
In your own words how would you describe the sound of Perpetrator?
Fast, aggressive and heavy hardcore. Straight up.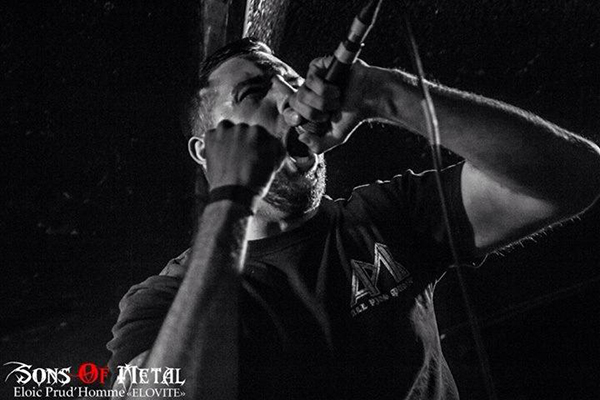 What bands are influencing the sound of Perpetrator?
I definitely hear bits and pieces of our collective influences in every song. If you vibe on Terror, Madball, Trapped Under Ice, Harms Way, Hatebreed and Against I reckon you'll get heavily involved.
What would be a dream line up of bands to play with?
Oh man how long is my answer allowed to be?
I think I speak on behalf of the boys when I say Mindsnare is the one band we'd all be privileged to play with. Mindsnare, Toe To Toe, Against and Hitlist would do nicely for me.
What sort of shows has Perpetrator been playing of late?
We supported Sworn Enemy a few weeks ago and that was fucking SICK! We played a few AA shows recently including one up in Toowoomba with a bunch of deethcore and metalcore bands which was different and weird but also cool cos the kids really got into it! Besides them we've have played 18+ shows at Crowbar and Fat Louies in the last few months too.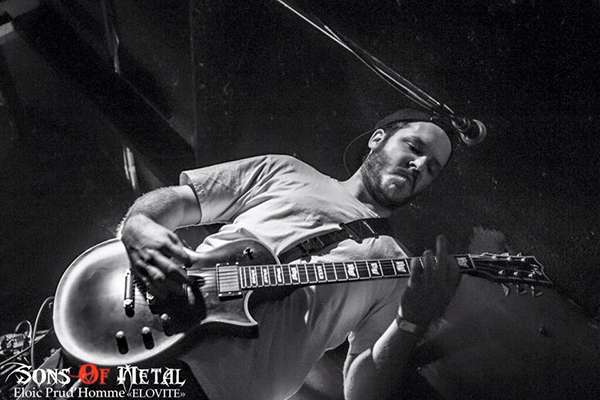 How is the music scene in Brisbane at the moment and where does Perpetrator fit in?
The hardcore scene has definitely reached a pretty exciting period here in south east Qld, there's heaps of venues, lots of new faces at shows, a tonne of awesome bands and some solid releases coming out.
I'm old and was around before and during the Mary Street/NCHC heyday that spawned bands like Parkway, Amity, Against, Wings, From These Wounds etc and stuck around in the fairly lean years since.
We had a definite lack of venues here for a while with places like the Lions Den, the Basement, Mary Street and the Rev all disappearing, for a while Destroy All Lines clubs were the only option and their previous two venues weren't great in terms of live performance for punters. Some of the bands and attitudes that were around during that time were pretty ordinary too mind you.
Things started happening again when places like Crowbar, Sun Distortion(AA) and The Lab(AA) looked to nurture the local underground scenes and give bands a shot. The punk rock, metal and indie scenes have always been strong and have grown stronger with the availability of venues like the Brightside, Foundry, Black Bear Lodge and new AA joints like the Phoenix Youth Arts Space and VIA Studios.
We've seen new awesome young bands like Valhalla Mist, Crave Death, Furnace, Endless and Give It All spring up and then there's Time Crisis with Crick from Against, Nerve Damage with Shaun Allen and Descent with Ant from From These Wounds showing that some of the old dudes still make music and care about the underground. I reckon 2017 is going to be a great year for this part of the world.
You guys have released your debut 4 track EP. How did it all come together?
It came together rather quickly, too quickly perhaps haha! Dale and I have known Troy Brady for years and we knew that he knew what kind of sound we were after. We wanted something that sounded good, we felt the songs deserved more than being slapped together on a poorly recorded demo. We stuffed up the recording dates and actually recorded like two months earlier then we'd planned so things were a little rushed but for some of the guys it was their first 'proper' recording so it was a great learning experience for sure and Troy definitely helped us out big time too, great engineer.
What else is in store in the foreseeable future for Perpetrator?
Well we've got two other songs we recorded with Troy a few months ago that we're sitting on, there's a few options for them but we'll see, hopefully they'll be out real soon.
The plan for this year is to record a ripping full length and play as many shows as we can. We're keen to hit some regional spots too when we eventually go interstate and I'd love to do a run of shows overseas at some point too before I'm too old ha-ha.
How can people get in touch or keep up with what's happening with Perpetrator?
"Cursed" is available now on bandcamp and on Spotify, hit us up on our Facebook facebook.com/perpetratorhc that's where all things Perps goes down.
Any last words?
Peace, shout outs to Troy Brady from Elevnth Records, Choppaz and Pete from 1054, Staunch, Hatecrime and anyone who's downloaded the EP, cheers for the interview Rest Assured!