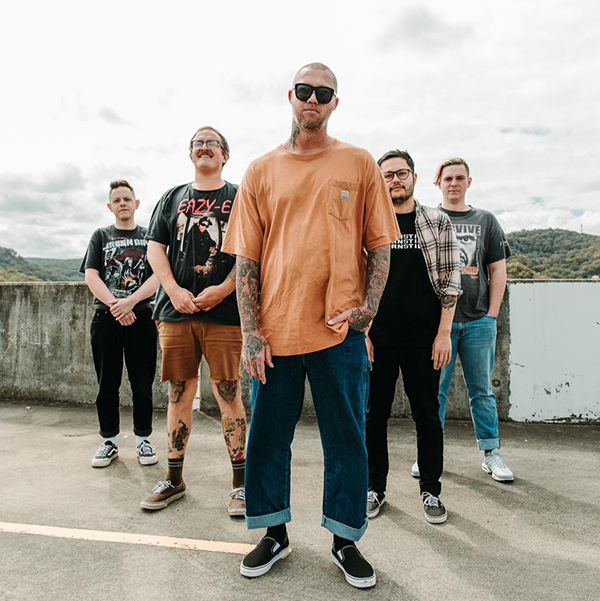 Central Coast band RAGE have just released a banging new LP "Want To Feel" through Resist Records, so we caught with singer Mark Beavan for a chat...
What's the current line-up for RAGE at the moment? Who's doing what in the band now?
Currently it's me on vocals, Nathan on drums, Gavin and Chris on guitars.
How have you found the shift from guitar to vocals in the band?
At first it was a challenge and I felt pretty awkward, I had 3 weeks to learn the lyrics before we had a tour. These days I really enjoy it, don't take myself to seriously while on stage and have fun. Plus set up time is a lot quicker.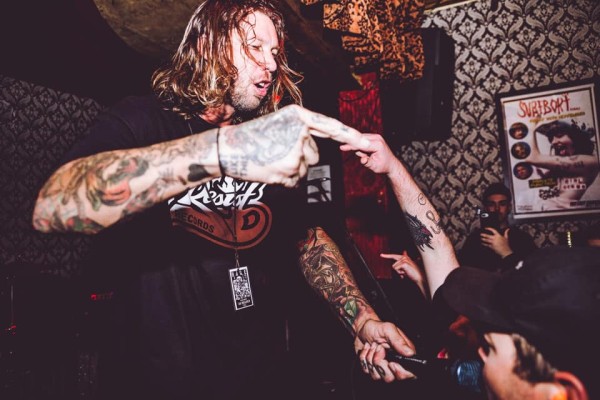 How would you describe the sound of RAGE at the moment in comparison to the "Feel the Burn' 7 inch?
I feel we still have some of the same elements as the FEEL THE BURN 7' but we have an acoustic song on the album so yeah, it's changed a lot. With WANT TO FEEL we've added a lot more melody/choruses and generally just trying to write fun danceable punk songs.
RAGE is finally set to release a new LP that's taken a while to see the light of day. What's the backstory to the delayed release?
In one-word COVID. We wrote about half the album end of 2019 before the world went into lockdown, as soon as we could get back in a room again together, we finished writing it and booked in recording straight away then more lockdowns, restrictions lifted, and we recorded more. We gave everything to Resist January 2021 and then covid comes in to play again with backlogs at the pressing plants etc. It has been an annoying wait to release the album but at the same time if it had come out any earlier, we wouldn't really have had the chance to promote it, tour off it and so on.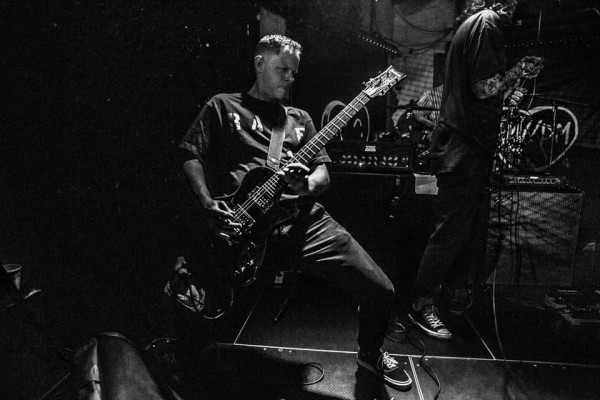 Where was the album recorded at and how was the experience?
We recorded with our good friend Blake Ohlback who has engineered everything we have done to date, it's always an easy, calm and fun process with Blake. Drums were recorded at A Sharp Studios, Riverwood. Everything else was recorded at The Kiln Studios, St Peters.
How did you find recording vocals on the new LP in comparison to your previous EP "I Will Not Give In'? Have you adjusted to the sound of your own voice?
When I did the EP, I kinda went in not really knowing what I wanted to do or how to do what I wanted to do and learnt as I went along. I was happy with the result but going into this album I felt way more comfortable. I had ideas all mapped out and was prepared. I feel like I've adjusted to the sound of my own voice as to knowing what I'm capable of doing adding melody, attitude and feel to my delivery.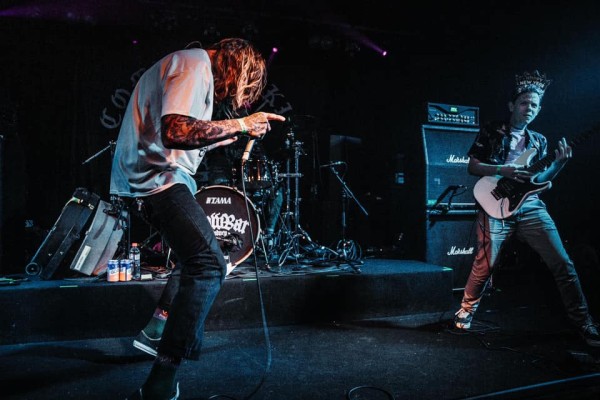 You guys did a call out for people to come along to provide gangs back-up vocals on the new LP, how did that all go?
Yeah, we put it out there for anyone that could make the date and time and wanted to be a part of it, was a fun afternoon with friends and family getting involved.
Last release featured a Fugazi cover, any covers on the new LP?
Recording the Fugazi cover was so much fun but no covers on the new album. We still haven't played it live, will one day.
Got a fave track on the album, and why that one in particular?
It changes for different reasons, but one I keep going back to is a song called LETDOWN. It just sounds huge and is a lot of fun to play. Another one I'm really looking forward to playing live is HEAD IN THE CLOUDS which I had Chris from Dregg do guest vocals on and we are about to tour with them so looking forward to that.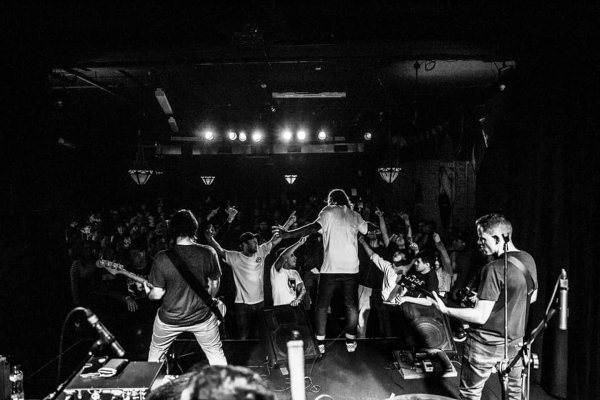 Any plans in the pipeline to promote the release?
We have the tour with Dregg and Heists straight after the release. We are planning to do an actual release show/shows after that, but I haven't booked anything yet.
Any last words or shout outs?
Thanks to anyone that has supported rage in any way. Thanks to Graham at Resist for supporting us. Thank you to you for always supporting us. Come to a show, have some fun and most of all Smile.
Pick up a copy of Want To Feel here: https://shop.resistrecords.com/collections/vinyl/products/rage-want-to-feel-lp
Listen below: