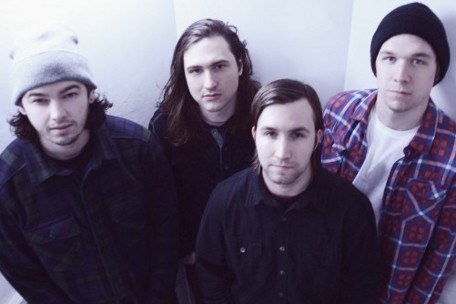 Daylight will return to Australia in 2013, four years since their debut tour won the hearts of many fans down under. They will bring their grunge laden melodic punk tunes to audiences to show off their debut album "Jar". Jasper Caverly caught up with vocalist/guitarist Taylor Madison.
Hey Taylor, How are you?
- I'm fine. Thanks for asking.

How did you guys get together and start writing music/What bands influenced you to do so?
- We got together the same way any band does. We just decided we wanted to start a new band and wrote some songs and recorded them.

Your latest release and debut album 'Jar' was due to come out April 30th but was moved forward to March because of a leak, how did you feel about that and todays free file sharing/music downloads?

- I mean, it was definitely annoying and not at all how we wanted it to play out, but that stuff is pretty unavoidable. It's just part of music today and there's really not much you can do but accept it.

Are merchandise and physical copies of music important sales for bands today? If so do you prefer vinyl or CD?
- Definitely. Vinyl is definitely a preferred format, but in the end, I really only care about the music anyway.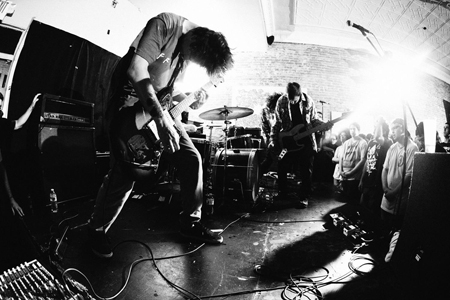 Are you happy with how the album turned out and the reception received so far from touring with it?
- Yeah, it's definitely my favorite thing we've done.

How was working with Will Yip for the entirety of the release and recording 'Siblings' for his Off The Board Comp?
- Will is one of my best friends, so it was really enjoyable. I usually hate recording, so being able to do the record with a close friend really made it easier.

Could you explain some of themes behind the album and why you chose the artwork?
- A lot of the songs are about my step father dying and how it has effected my family.

What's the typical Daylight song writing process?
- One of us will have a song idea and we'll bring it to practice and show it to everyone else. We'll write a song around that. It's honestly different for every song, but it works out that way most of the time.

In November you're going to be back here in Australia touring with Endless Heights, Harbourer and Postblue , are you excited for the trip over here, this time on a headlining tour? How was the whole thing pieced together?
- Definitely excited. Broken Hive contacted us and asked if we wanted to do it. We said yes.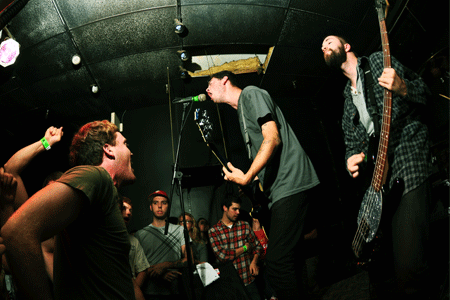 Last time you were here was 2009, how was that?
- Overall, it was pretty weak, but we expected that. We were such a new band and we only went so we could hang in Australia. So we had pretty low expectations for the actual shows, but some of them were actually really cool. Most of them sucked and the jackass "tour manager" was an actual crazy person, so that was lame. But overall it was cool.

What are you most looking forward to about touring Australia again?
- Mostly just being there. Also seeing a few friends and just playing some shows. We love Australia.

Best and worst things about touring anywhere? Best and worst band mates on tour?
- The best part is just being able to play every night and see different places. The worst part is when you just aren't feeling it, or you get sick. You don't really have the option to just lay around and not play. I don't really understand the second part of the question. Like, you're asking which members of Daylight are the best and worst on tour?

Favourite tour story you're allowed to tell?
- I don't have any good stories, but the first tour we did with Basement and Hostage Calm is one big, funny story.

When you aren't touring or doing anything Daylight related what are you doing?
- Usually writing songs or drawing.

Tips for anyone starting a band? How can new bands get recognised?
- Well, I don't think I'm in a position to give advice on being in a band, but I think people should just start a band with their friends (or at least people who have the same idea) and just write songs. Record a demo. Play some shows. I think a big mistake bands make is before they even start the band, they have this "game plan" all mapped out for the band. Like, "We want to sound like this. We want to tour with these bands. We want to be a big band and make this much money". Nah man, forget all that. Just do what comes naturally and forget what you think is important. Play loud and write the best songs you can write. If you write cool songs, people will like your band. But like I said, I don't think I'm in a position to give anyone advice on being in a band.

Thanks for your time, famous last words? Future of Daylight?
- Thanks for the interview. We're going to Japan in December, but that's all we have planned for now.