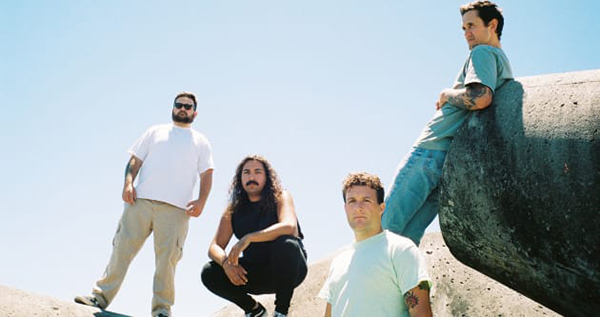 Santa Cruz California hardcore act DRAIN are bringing Living Proof world tour to Australia this coming Summer.
Special guests on the tour will be Connecticut emo band Anxious, who will make their debut visit down under.
This December will see Norcal's finest descend upon our shores to perform their highly acclaimed hardcore thrash masterpiece Living Proof, out now via Epitaph Records.
For anyone who's seen Santa Cruz hardcore firebrands DRAIN live, there's no mistaking that it isn't just a good time; it's a vibe!
Frontman Sammy Ciaramitaro presides over the chaos of stage-diving bodies and mic-grabbing frontline; it's a party—and everyone is invited. (Dolphin shorts and boogie boards are optional but encouraged.)
"DRAIN'S GOING BACK DOWN UNDER!! No Maxibon or Iced Long Black is safe!" says excited front man Sammy Ciaramitaro.
Dates:
Fri 8/12 | Perth @ Amplifier 18+
Sat 9/12 | Adelaide @ UniBar Adelaide LIC AA
Sun 10/12 | Melbourne @ Prince Bandroom 18+
Tue 12/12 | Wollongong @ Dicey Riley's Hotel 18+
Wed 13/12 | Sydney @ Crowbar Sydney 18+
Thu 14/12 | Newcastle @ Hamilton station hotel 18+
Fri 15/12 | Gold Coast @ Vinnies Dive 18+
Sat 16/12 | Brisbane @ The Brightside Brisbane 18+