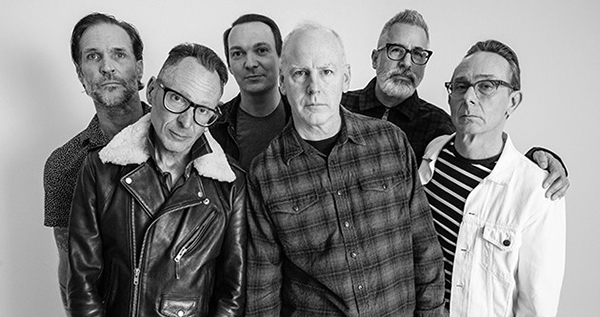 Today, Los Angeles Punk and Orange County Rock n' Roll legends Bad Religion & Social Distortion announce an Australian co-headlining tour. The tour will kick off on February 15th, in Auckland, and wrap Wednesday 22nd in Perth.
"I've been a huge Social Distortion fan for over 40 years, and I guarantee you no one is more excited about this tour than I am. Sick Digital Boys 2023!" - Brian Baker, Bad Religion
"We are really looking forward to this incredible tour with our good friends Bad Religion. It's been years since we've played a show together and it's about time we take it on the road. Not only are we excited for this reunion, but to also return to Australia and finally hit New Zealand!!! See you all soon!" - Mike Ness, Social Distortion
Bad Religion have become synonymous with retaining their underground credibility alongside building a staggering punk empire since forming back in the early 80s. Constantly on a journey of evolution and philosophical exploration, Bad Religion's storied career, including 17 studio albums and the label as one of the best-selling punk rock bands of all time, has seen the group remain relevant and vital in the hardcore community while welding their trademark sonic foundations with inflections of psychedelia, heavy metal, hard rock and lashings of melody along the way.
With front man and remaining original member Greg Graffin's steadfast guidance, Bad Religion have defied the odds and expectations of an ever-changing industry around them, touring the globe armed with an overwhelming back catalogue of material, including fan favourite tracks like American Jesus and 21st Century (Digital Boy). Don't miss out on seeing Bad Religion next February, their first Australian headline tour in over a decade!
Traversing multiple and significant line-up changes, internal challenges and tragedies, and the demise of the very Los Angeles hardcore scene that conjured them for over four decades, California mainstays Social Distortion have spent a lifetime honing their uncompromising rootsy, hard hitting brand of rock n roll since first emerging back in the late 70s.
Following the release of the group's debut 1983 album Mommy's Little Monster, Social Distortion's transformation from pioneers in the then-fertile L.A hardcore scene into a distinctive sonic force to be reckoned with saw the group become one of the few punk bands to be featured on MTV in its 80s glory days and, over time, branching out to cement their now-trademark blend of punk, blues, country and rockabilly. Currently in possession of seven studio albums, with whispers of an eighth full length release on the horizon, Social Distortion's live prowess is overshadowed only by the passion and innovation relentlessly on display onstage, fearlessly helmed by the band's founder, guitarist and vocalist Mike Ness. This is Social Distortion's first Australian headline tour ever and their second time coming to Australia in over 40 years so it's fair to say we may not see them ever again!
2023 will undeniably declare punk's not dead - be sure to catch Bad Religion and Social Distortion live in action when they bring their explosive live shows to a town near you.