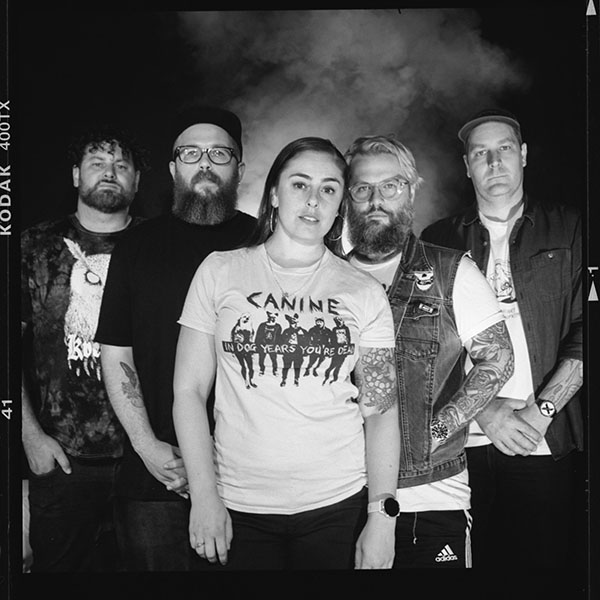 Outright have unveiled their long-awaited second LP, Keep You Warm to a flood of outstanding reviews, while also announcing a run of Australian tour dates.
A blistering offering from a band recognised as an imperative voice in the Australian hardcore space, Keep You Warm is an album heaving with crucial social commentary that hits as hard as the music itself.
Burning through deeply-entrenched societal issues like the ongoing effects of racism, sexism and colonisation, burn-out, depression and mental health, and the long-overlooked environmental emergency, Keep You Warm is an unapologetic and uncompromising reflection of the world as it stands today.
Meanwhile, the band scorches, captivating and urgent, hurtling through thrash, punk, metal, prog and hardcore elements, reinforcing their status as one of the leaders in the heavy music space.
"This record is about facing ourselves and each other to try and do better," says Outright lyricist and vocalist Jelena Goluza .
"Musically, we've continued to push out of our comfort zones while being grounded in who we are. We can't wait to share it and grow with you."
To celebrate the release of Keep You Warm, Outright have also announced a run of Australian shows throughout October and November, taking the new songs to fans in Sydney, Queensland, Adelaide and Melbourne.
Tickets are on sale now, and a full run of tour dates below.
Reason and Rage Records & Select Music presents
Outright
Keep You Warm tour
Sat 22 Oct
The Lansdowne, Sydney
Thu 27 Oct
Black Bear Lodge, Brisbane
Sat 29 Oct
Vinnies Dive, Gold Coast
Fri 04 Nov
Northcote Social Club, Melbourne
Sat 05 Nov
Crown & Anchor, Adelaide
Order LP here: https://reasonandrage.bigcartel.com/