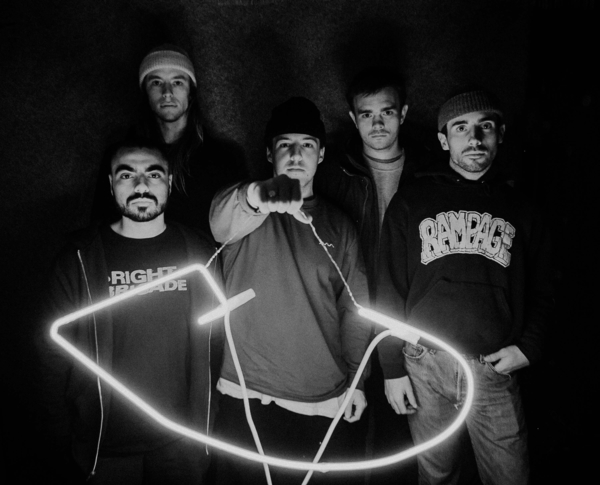 Every tour booked across Australia in the foreseeable future has been cancelled or rescheduled.
In just three years, Candy have forced heads to turn, their genre bending chaos taking the hardcore world by storm and opening doors once held firmly shut. Now it's time for Australia to experience Candy's dystopian soundscape. Along for the ride and to prove why they are one of the anointed exciting new breed in Australian hardcore, Primitive Blast will be making whirlwinds of stages down the East Coast this April.
Hailing from across the US, Candy announced themselves in 2017 with the Triple B Records debut "Candy Says", before their debut LP "Good To Feel" in late 2018 made sure they were the name on everyone's lips. Having lapped the US with bands like Ghostmane, Fucked Up, Terror, Knocked Loose and many more, it's impossible to nail down where Candy fit in the heavy music landscape and having just signed with Relapse for their newest EP "Super-Stare" in 2019, the future is even brighter and more unpredictable.
A band doing things their own way since the start, Primitive Blast have chipped away at the Australian scene, popping up to get dance floors moving wherever they want, putting out a steady stream of fast and urgent hardcore through homegrown label Last Ride Records. With 2020 promising more new music from the band and the Australian scene coming back to strength, they are poised to ride the new wave. Arrive late at your own peril, Primitive Blast are as the name suggests, savage and explosive.
Candy hit Australia's East Coast this April for a run of shows that will be long remembered as the birth of something new and exciting.
Tuesday April 14 - Vinnies Dive, Gold Coast - 18+
Wednesday April 15 - Crowbar, Brisbane - 18+
Thursday April 16 - Hamilton Station Hotel, Newcastle - 18+
Friday April 17 - Factory Floor, Sydney - 18+
Saturday April 18 - The Tote, Melbourne - 18+
Sunday April 19 - Crown And Anchor, Adelaide - 18+
Tickets on sale Monday Jan 20 from www.oztix.com.au and www.factorytheatre.com.au