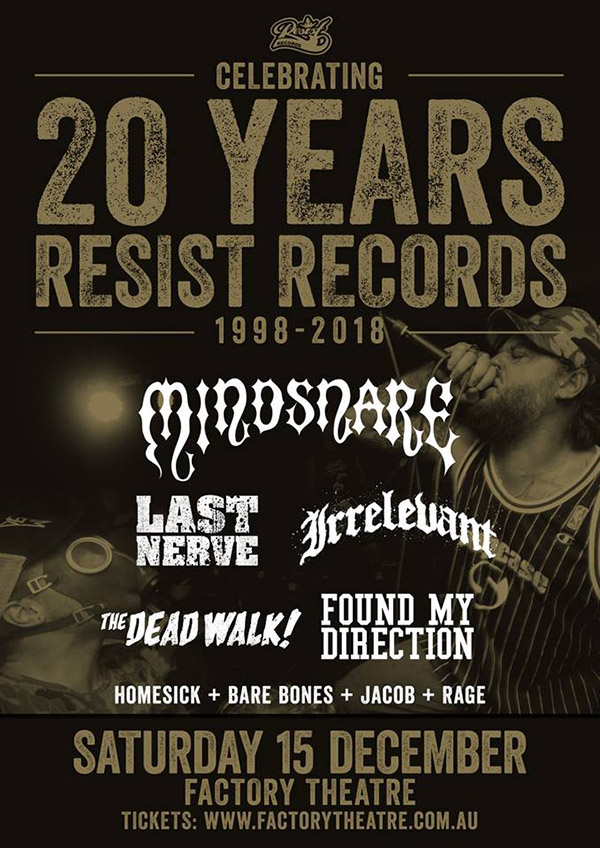 Resist Records will be celebrating their 20th Anniversary with a huge show at the Factory Theatre in Sydney on Saturday December 15.
The show will be headlined by Mindsnare, along with reunions from former Resist staples Irrelevant, Last Nerve, Found My Direction and The Dead Walk.
Current label bands Homesick, Bare Bones, Jacob and Rage will also be playing.
Saturday 15 Dec – Factory Theatre, Sydney
Doors open 6.30pm
Tix from https://sa2.seatadvisor.com/sabo/servlets/EventSearch…
UPSTAIRS
The Dead Walk! 7.25
FMD 8.15
Last Nerve 9.15
Irrelevant 10.15
Mindsnare 11.15
DOWNSTAIRS
Rage 6.55
Jacob 8.45
Bare Bones 9.45
Homesick 10.45