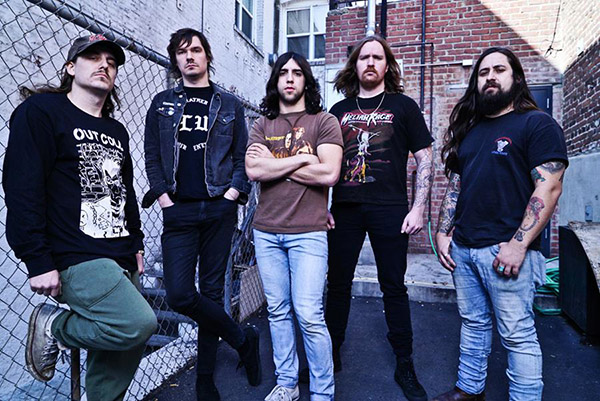 This September POWER TRIP makes their maiden voyage to Australia. Joining them as special guests will be SHACKLES with supports now announced for all shows.
Power Trip executes music with raw energy. They've trimmed the fat on every reference they pull from – whether that's Hardcore, Metal or Punk – to make music that actually cuts in 2018. Hailing from Dallas, the band have toured the world relentlessly for years. Their musical proficiency, perfect song structure, rich tones, fierce riffs, delivery and collective attitude has seeded them as one of today's most prolific acts in any astute or heavy genre. Power Trip boldly surprise their broad fan base by performing alongside less obvious artists – closing the gap that in 2018's social climate desperately needs to be filled. One month you can catch them playing with Title Fight, Merchandise or Big Freedia, the next you can catch them on a long tour with Napalm Death or Anthrax. They're a powerful storm of aggression, gaining more and more momentum with true, honest spirit.
Nightmare Logic has taken Power Trip's classic Exodus-meets-Cro-Mags sound to new places. With hooks and tightness rivaling greats like Pantera or Pentagram and production by the esteemed Arthur Rizk, Nightmare Logic punishes fans not only sonically but with pure songwriting skill. The sophomore release and second on Southern Lord Records, raises the bar and pushes Power Trip to new extremes. Since 2013's Manifest Decimation, the band admits they've not only gotten better at their instruments, but have also reinvented their songwriting process into a more nuanced and clever system. The shift shows on this record and does so without losing any of the aggression so essential to the band.
Touring the world on Nightmare Logic, Power Trip will play to scenes much further outside the bubble of contemporary underground punk music than any other current band, all while pushing the envelope of the modern punk ethos. This September the band makes their maiden voyage to Australia, tickets on sale May 9.
Power Trip Australian Tour with Shackles - September 2018

Fri Sept 21 - Crowbar, Brisbane
w/ Nerve Damage
Tickets from oztix.com.au

Sat Sept 22 - Bald Faced Stag, Sydney
w/ Flaming Wrekage
Tickets from moshtix.com.au

Sun Sept 23 - Basement, Canberra
w/ Mental Cavity
Tickets from oztix.com.au

Wed Sept 26 - Amplifier, Perth *
w/ Unravel, Self Harm
Tickets from oztix.com.au

Thur Sept 27 - Enigma Bar, Adelaide
w/ Shatter Brain
Tickets from moshtix.com.au

Fri Sept 28 - Bendigo Hotel, Melbourne
w/ Geld

Sat Sept 29 - Bendigo Hotel, Melbourne
w/ Excarnate
Tickets from bendigohotel.com.au

* Shackles not playing.