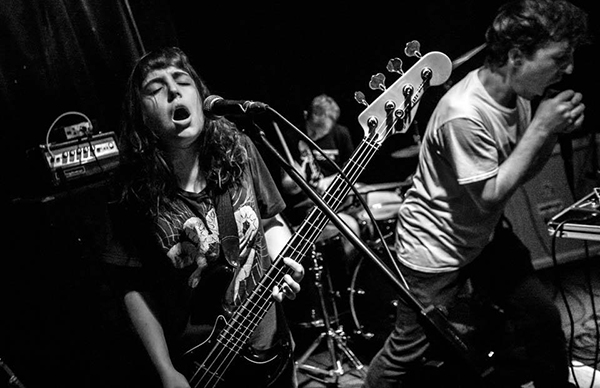 Nevermind the Mainland! Its a Tassie Punk Fest! Three days of total punk infestation in Hobart, Tasmania. Save the dates March 23, 24 and 25th 2018!
Hopefully it's the first of an annual event... from past organizers of Total Attack (Brisbane) & Such Is Life (Victoria) fests & local punk crew with over 30 bands from across this country!
We are living in dark days - with the growing shadows of inequality, war, climate change, extremist hate, misogyny, extinctions, a global refugee crisis & even the return of nuclear war talk - rather than just feeling helpless lets bring people together, make some noise, have fun and do something good!
Not only is it a celebration of an exciting vibrant Australian DIY punk/ hardcore/ postpunk scene it is also a benefit: "Money will go to a women's swimming program targeted at single mums (from Afghanistan, Eritrea , Sudan, Burma, Bhutan...). Isolated women in the community will be supported to attend weekly swimming classes with their children." So all money will go there to help keep this program going - which is about more than just learning to swim but breaking isolation & connecting to other services as well.
For more info head to the Dark Days Website
DARK DAYS LINEUP
Friday 23rd - The Brisbane Hotel (Hobart - 18+):
Idylls / TALC / No Class / Ironhawk / Altered Visions / Reaper / Battery Humans / The Slit Throats / Final Broadcast / Al's Toybarn
Saturday 24th - The Brisbane Hotel (Hobart - 18+):
Diploid / Dark horse / Extinct Exist / Grey Places / Uncle Geezer / Apteria / Disparo / Debacle / Dog / The Meat / Graveyard Lust / Muffler / Terra mater / Dagz / Creep Diets / Lai / Break Through / Terrorbrawl / Schism
Sunday 25th - The Arts Hall (Fern Tree - All Ages):
2nd sets by 4 interstate bands (announced Sunday am) will join - Road Rash / Scum Bag / Ultra Martian / Lake Myer / Tarraleah Power Station / The Dead Maggies / Yoni & the Steamers