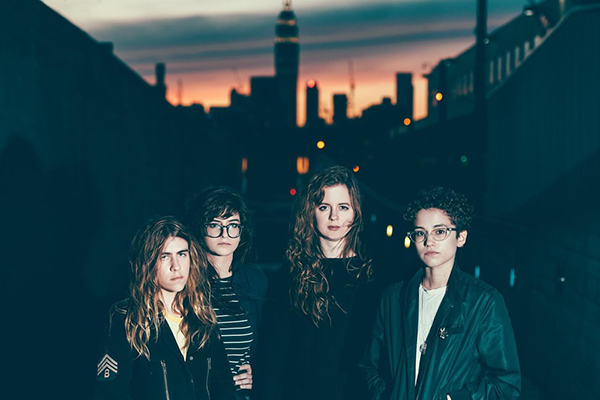 Memphis stalwart punk band, NOTS have shared an excellent list of supports, including Ausmuteants, Terry, Cable Ties and many more to join them on their debut Australian tour.
NOTS have built a strong reputation for their loud, unapologetic and aggressive live shows. With unpredictable guitars, celestial synths and punctuated vocals which swirl around the repetition of a powerful rhythm section, they create a sound and live show not easily classifiable but entirely addictive.
This November they bring their ferociously urgent and inclusive live shows to Australia for the very first time.
Future Popes & Spacegirl present:
NOTS AUSTRALIAN TOUR 2017
Thursday November 16
Geelong, VIC @ The Barwon Club Hotel
w/ Ausmuteants, Vintage Crop | Event
Friday November 17
Sydney, NSW @ Marrickville Bowls Club
w/ Cable Ties, Tim & The Boys, Basic Human | Event
Saturday November 18
Melbourne, VIC @ The Tote Hotel
w/ Hexdebt, Primo, Michael Beach | Event
Sunday November 19
Ballarat, VIC @ The Eastern*
w/ Terry, PAPPY, Lime Lagoons | Event
Tickets on sale now via www.futurepopes.com/tours
*door tickets only