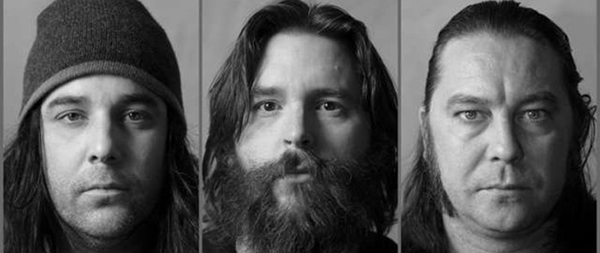 SLEEP have cancelled their upcoming January visit due to sexual harassment allegations against tour promoter Life Is Noise.
From the band...
"We have learned today of allegations of sexual harassment and verbal and physical abuse by Dave Cutbush of Life is Noise. We cannot and will not tolerate this behavior with anyone. We cannot tolerate or work with those who are complicit in this behavior either. In light of this, and with utmost respect to those affected, it is with great regret that we must cancel our planned tour of New Zealand and Australia this coming January. We hope to arrange another tour with a new promoter or touring company, to be determined at a future date.
Stay safe and make your voices heard.
Sleep"
From Life is Noise...
"Further to the earlier statement, Life Is Noise regrets to announce Sleep have cancelled their upcoming Australian and New Zealand tour. We are working with the ticketing agent to arrange refunds and information to ticketholders will be communicated shortly. Life Is Noise supports the band's decision."
Earlier statement:
"I'd like to respond to recent reports of unacceptable behaviour towards women by company Director, Dave Cutbush. I take these reports seriously, and deeply apologise for not providing the safe space that the women in our industry deserve. Dave will no longer have any involvement or association with Life is Noise, effective immediately.
- Jack"
From the Crowbar venue in Brisbane...
"Friends,
After recent events and allegations, it is with much disappointment that we, Crowbar Brisbane and our entities, announce our disassociation with the promoter and director Dave Cutbush of 'Life Is Noise'. It is against our personal, business and moral beliefs for any woman to be mistreated or taken advantage of in any way at all, especially in this great scene we are so lucky to be a part of. This needs to be a safe and respectful place for all of us and, as always, we will endeavour to ensure Crowbar, its bands, staff and promoters provide a space that is welcoming, comfortable and safe for all.
We are in conversations with Director Jack Midalia regarding future shows booked at Crowbar and will announce any changes as soon as any clarification is made.
We urge anyone who is or has experienced assault, hardship, crisis or having thoughts of suicide to contact Lifeline on 13 11 14, 1800 RESPECT , or the national Sexual Assault Helpline on 1800 010 120."
---
LIFE IS NOISE is proud to announce the selection of supports for Sleep's upcoming tour, taking place across New Zealand and Australia in mid to late January 2018.
Kicking off the tour in the first support slot at San Fran in Wellington is Earth Tongue. This hypnotic two-piece will mix delicate twangs, daunting fuzz and commanding vocals when they take to the stage on Monday, January 15.
The second New Zealand show, held at Galatos in Auckland, sees Old Loaves as the next support. Purveyors of grungy sludge riffs and churning atmospheric song structure, they'll serve as a dramatic opener for Sleep on Tuesday, January 16.
Coming up next is Hobo Magic, joining forces with Sleep at The Triffid. This impressive psych trio keep their Sabbath influences on their sleeve, never shying away from big riffs and dirty solos which they'll be slinging on Thursday, January 18.
As Sleep arrive in Sydney, the show's warm up is graced by mesmerising fuzz riffs from DAWN. Slow, warm, hypnotic and near venomous in delivery, this cult-like four-piece will coil around the audience in python-like fashion on Friday, January 19.
The first Melbourne date at Max Watts sees Holy Serpent as the first of Sleep's Melbourne supports. Undoubtedly one of Melbourne's top fusionists of heavy psychedelic gems, they'll be slinging chops and thumping hooks on Saturday, January 20.
The second Melbourne show at Max Watts brings ORB to the stage as a hot-ticket stage opener. Shamelessly full of fuzz and drenched in slacker aesthetic, their fusion of old grooves with modern hooks scratches both itches with ease - as audience members will undoubtedly experience on Sleep's final show on Sunday, January 21.
LIFE IS NOISE is proud to announce the return of seminal stoner/doom trio Sleep to Australian shores in January, as well as their first ever performances in New Zealand. The band will be slinging bong-rattling riffs to venues in Wellington and Auckland before crossing the Tasman to play shows in Brisbane, Sydney and Melbourne.
Few can compare to the monolithic sounds of Sleep. The band set a new framework for stoner-metal enthusiasts through worship of the walloping tone of '70s tube amps, Iommi-esque riffwork and marijuana. Dopesmoker changed the genre as we know it, turning weed into its own religion as listeners followed the smoke to the riff filled land.
Seeing Sleep live is an experience that blows eardrums and minds alike. Witnesses to the band's appearance at 2014's Meredith Music Festival (or the associated Australian tour) will attest to the mind-bending tones and tar-soaked grooves emanating from a ludicrously oversized wall of amplifiers. The experience is akin to drenching yourself in resin, allowing the music to slowly burn and dance through you like a wandering flame.
Sleep arrive in New Zealand and Australia in January, 2018. Be sure to grab tickets quickly, as the rare chance to see these titans of metal won't last for long.
Catch Sleep on the following dates:
San Fran, Wellington - Monday, January 15
w/ Earth Tongue
Galatos, Auckland - Tuesday, January 16 ** SOLD OUT
w/ Old Loaves
The Triffid, Brisbane - Thursday, January 18
w/ Hobo Magic
Manning Bar, Sydney - Friday, January 19
w/ DAWN
Max Watt's, Melbourne - Saturday, January 20 ** SOLD OUT
w/ Holy Serpent
Max Watt's, Melbourne - Sunday, January 21
w/ ORB
Tickets and further information from lifeisnoise.com