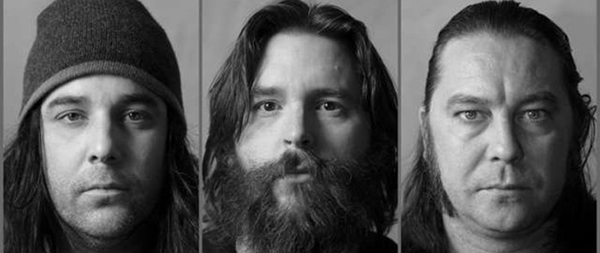 LIFE IS NOISE is proud to announce the return of seminal stoner/doom trio Sleep to Australian shores in January, as well as their first ever performances in New Zealand. The band will be slinging bong-rattling riffs to venues in Wellington and Auckland before crossing the Tasman to play shows in Brisbane, Sydney and Melbourne.
Few can compare to the monolithic sounds of Sleep. The band set a new framework for stoner-metal enthusiasts through worship of the walloping tone of '70s tube amps, Iommi-esque riffwork and marijuana. Dopesmoker changed the genre as we know it, turning weed into its own religion as listeners followed the smoke to the riff filled land.
Seeing Sleep live is an experience that blows eardrums and minds alike. Witnesses to the band's appearance at 2014's Meredith Music Festival (or the associated Australian tour) will attest to the mind-bending tones and tar-soaked grooves emanating from a ludicrously oversized wall of amplifiers. The experience is akin to drenching yourself in resin, allowing the music to slowly burn and dance through you like a wandering flame.
Sleep arrive in New Zealand and Australia in January, 2018. Be sure to grab tickets quickly, as the rare chance to see these titans of metal won't last for long.
Due to a sold-out Melbourne show and overwhelming demand, LIFE IS NOISE is proud to announce a second and final show for US stoner doom trio Sleep, at Max Watt's Melbourne on Sunday, January 21.
With the Saturday Melbourne show reaching capacity in a few days, and all shows in Australia and New Zealand heading towards sell-out, Sleep fans should get their tickets now to avoid missing out. There will be no further shows announced for this tour.
Catch Sleep on the following dates:
NZ
San Fran, Wellington - Monday, January 15
Galatos, Auckland - Tuesday, January 16
AU
The Triffid, Brisbane - Thursday, January 18
Manning Bar, Sydney - Friday, January 19
Max Watt's, Melbourne - Saturday, January 20

Tickets and further information from lifeisnoise.com