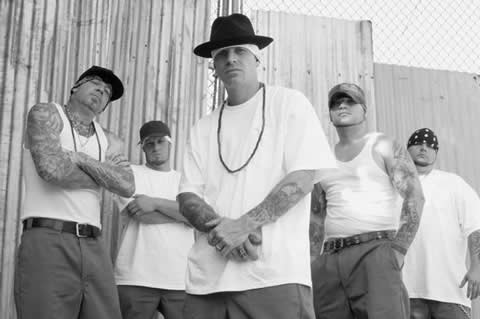 Whiplash Touring presents...

MERAUDER "MASTER KILLER DOWNUNDER" 2012 TOUR

+ Special Guests
Blood. Pain. Respect.
3 words that have become synonymous with Merauder just as their dedication has become synonymous to "the scene."
One of the original players in the original NYHC scene, Merauder's credentials on their CV including bands such as Nile, The Haunted, Satyricon & The Agonist are enough to make so-called professionals seem like rank amateurs.
Theyr have influenced an entire generation including (but sure as hell not limited to); Hatebreed, Converge, Biohazard + many more up and comers that continue to cite Merauder's music as hallowed hardcore gospel.
Despite the notoriety they gained when their vocalist previously toued with hardcore veterans Bio Hazard way back in the early 90s, Merauder became a house hold name back with the release of highly successful "Master Killer" (via Century Media). Slowing to a near halt only to surprise the world once again with God Is I (via Regain Records) which captured and grabbed the hardcore/metalcore scenes by the balls.
Joining the band's current lineup will be (to their fans delight) God Is I drummer Bobby Blood on their upcoming Australian tour which will see them take part of the annual Whiplash Festival featuring headliner MNEMIC (Denmark / Nuclear Blast), underground blackened death metal fiends UNEARTHLY (Brazil / Shinigami Records) and melodic electronic metallers DAWN HEIST (Australia / Firestarter).
They will never slow down. They will never stop. To Merauder... music in all forms is soul.
Dates :
Oct 20th @ Sandringham Hotel (18+)
Sydney, NSW
Tix thru Moshtix
Full event details :
Oct 25th @ Youth Arts Warehouse
Gosford, NSW
Tix thru Moshtix