Saturday, 23 June 2012 00:00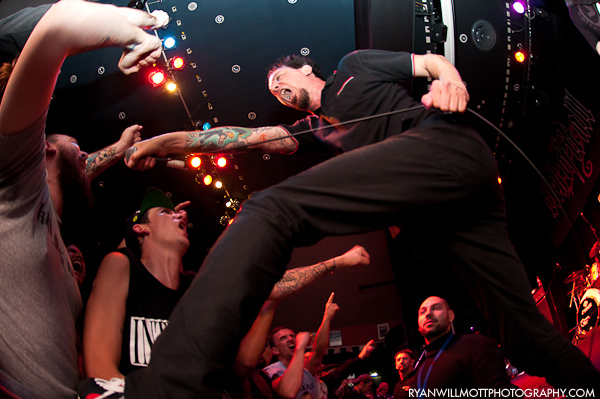 No real surprises here with Sick of It All's masterpiece, "Scratch The Surface" being voted by you guys as your favourite release from the band. From the opening track "No Cure" right through to "Cease Fire" this is all killer, no filler. Runners up were "Blood Sweat & No Tears" and "Built To Last". Thanks to everyone who voted.
"Scratch the Surface" is Sick of It All's third (official) studio album, released in 1994. It was the band's first major label recording on Eastwest Records, their first venture away from an indie label.
"Scratch the Surface" subsequently became Sick of It All's most successful release, and it produced two singles "Scratch the Surface" and "Step Down". The video of "Step Down" was also featured in the Beavis and Butt-head episode "Premature Evacuation".
Check out a very youthful looking Sick of It All in these two aforementioned videos.
Be sure to vote in our new poll for who you would next like to see featured on Looking Back.