Friday, 01 June 2012 00:00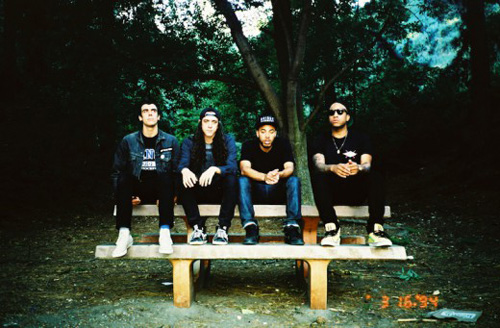 Odd Future Records, the label founded by Tyler Okonma (aka Tyler, The Creator of Odd Future), have signed California's Trash Talk to their roster, making it the first non-Odd Future related release planned on the label. Trash Talk's forthcoming album, entitled 119, will surface via Odd Future Records and Trash Talk Collective sometime this Summer.
Here's an amzing press release from the label..
Odd Future Records signs hardcore punk act Trash Talk as told by Odd Future's own L-Boy.
"So them muthafuckas ova at Odd Future records done signed a fucking group of crackas and niggas in a hardcore punk band called Trash Talk. I mean it makes sense since Odd Future fans is them white niggas anyway. Trash Talk is supposed to be releasing they album called "119" or some shit thru they Trash Talk Collective Label in the fall.. Don't ask me what the fuck that means cuz I don't fucking kno. I asked Tyler's trick ass what he thought about that shit and I really didn't give a fuck so I'm not gone put that shit on here. Them Trash Talk niggas is currently over in Europe with them musty muthafuckas. If you give a fuck about they shit then listen to them nggas EP on iTunes called Awake or watch the fuckin video niggas."