Tuesday, 22 May 2012 00:00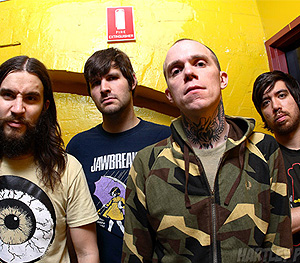 Deathwish has released the teaser to a new DVD for Converge to be titled "Thousands Of Miles Between Us". Their previous DVD, "The Long Road Home" was also released by Deathwish back in 2003.
This new project will again raise the bar of what should be expected from music DVD releases. As the title suggests, "Thousands Of Miles Between Us" will document the bands travels across the world, showcasing the best live moments from their touring around the globe. Shows from Europe, Japan, and the U.S. will be featured, some sets even in their entirety. All this along with interviews with band members, crew, and friends who have been part of the bands ongoing touring legacy.
Check out a preview of the "Thousands of Miles Between Us" DVD from Converge, coming soon on Deathwish.