Wednesday, 02 May 2012 00:00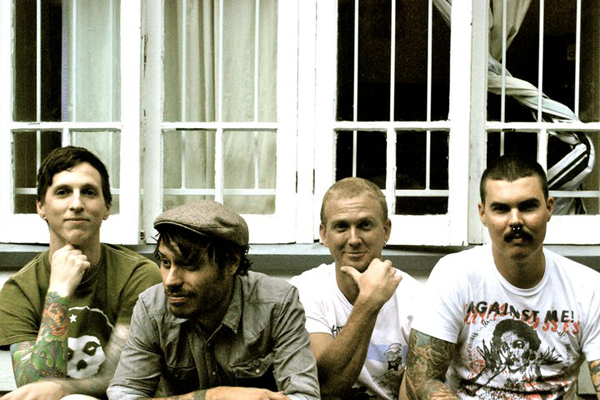 Arrest Records Australia Presents

Army Of Champions "Animal Versus Man" LP 12"

Having already released a 7 song EP "If only just to hold" through Arrest Records in 2011, Army Of Champions has written an album that is more catchier and masterfully written that would be widely well received as a classic. Their Punk/ Rock background blended with classic song writing, heavily influenced by Bruce Springsteen that will instantly be loved by all who hear them.

This album is on par with the best from overseas as widely received albums of late by The Gaslight Anthem and Social Distortion, but will also win over rock fans who are into influential musicians by the likes of Bruce Springsteen.

Army Of Champions express personally how this album has come to be, below...

"We are so proud to finally release what we have put an enormous amount of our muscle, skin and flesh into for the past 12 months or so. We really feel like what we have created is an album of not just a collection of songs.. but something of blood & soul.
"Animal Vs Man" was recorded by our friend B2 at Opus Den Studios in Brisbane and is a soundtrack of experiences in the form of full bore rockers, mid-paced sing-a-longs and quiet slow dancers."

To be released digitally 30/5/2012 and vinyl release June 2012 through Arrest Records Australia.
Listen to new song "Shake Out The Moan" off the album