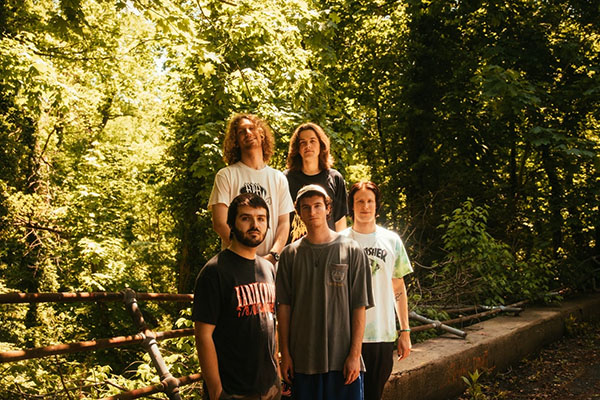 Broken Vow sign with Triple B Records, announce Anthropocene LP out September 29th
New England hardcore band Broken Vow have shared "Reversal," the second single from their upcoming album Anthropocene set for release September 29th on Triple B Records. Following "1.5", "Reversal" also addresses the relationship between mankind and the earth. The song itself is an urgent two minutes with fired-up vocals and hefty metallic riffs that draw from bands like Undying and Earth Crisis. You can listen to "Reversal" HERE and Anthropocene is available for preorder now through Triple B Records.
On "Reversal" vocalist Tommy Harte states:
"When we lose nature and we destroy the earth we lose and destroy ourselves too. We are inexorable from the earth as much as it is at our mercy. Reconnecting with our Mother Earth will surely awaken in us the desire to save her."
Diving into the lyrics on "1.5," vocalist Tommy Harte states:
"Every year we lose 1.5% of wild nature to development, extinction, and general human intervention. This song is about the objective truth that humanity is squandering the privilege of the earth. This is not our dominion, and if we wish to survive we must exist in harmony with the earth and cease to view it as a foe to conquer."
On Anthropocene, everything Broken Vow does is bigger, heavier, and more determined. To achieve the fuller sound, the band worked with Chaz at The Spot in New Haven, CT for recording and mixing, and it was mastered by Will Killingsworth (Orchid) at Dead Air Studios in Amherst, MA. Capturing the wild energy of their live show, the nine songs on the record are built around metallic riffs and an explosive vocal delivery. Taking influence from bands like Strife, xRepentancex, and Hopesfall, they've created an array of absolutely crushing moments met with melodic solace. Lyrically, the album is meant to be inspiring and a testament to the bands Broken Vow grew up on. The record's focus on environmental and socially charged themes create an introspective look at the world around us, rooting Broken Vow as a band ready to make an impact.
Broken Vow is Tommy Harte (vocals), Harrison Sacco (guitar), Evan Stein (guitar), Max Holsbeke (drums), and Olin May (bass).