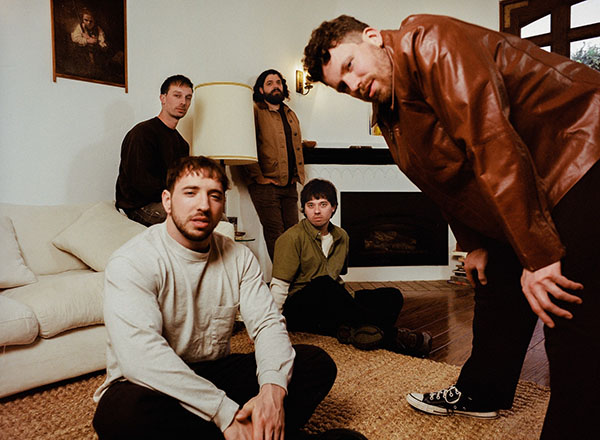 CITIZEN will release a new album "Calling The Dogs" on October 6th through Run For Cover / Cooking Vinyl.
With the ability to excel in both quiet ballads and distorted rock anthems, Citizen (which recently expanded to a full quintet with the addition of former touring members drummer Ben Russin and guitarist Mason Mercer) has an incredible knack for channeling raw emotion and energy into singalong songs.
On Calling The Dogs, the band exemplifies that passionate songwriting and styling while stripping back to what they do best: guitar-driven rock'n roll.
Picking up labels ranging from post-hardcore to shoe-gaze over the years, it's reductive to try to categorise Citizen as anything other than one of the best rock bands around today. Evolving from teenagers playing local dives to a vibrant band capable of selling out theatres and hitting major festivals around the world, vocalist Mat Kerekes, guitarist Nick Hamm and bassist Eric Hamm have earned their reputation as both tremendous songwriters and a must-see live act — and they do both better than ever on their new album, Calling The Dogs
Citizen is Mat Kerekes (vocals), Nick Hamm (guitar and backing vocals), Eric Hamm (bass), Mason Mercer (guitar), and Ben Russin (drums).