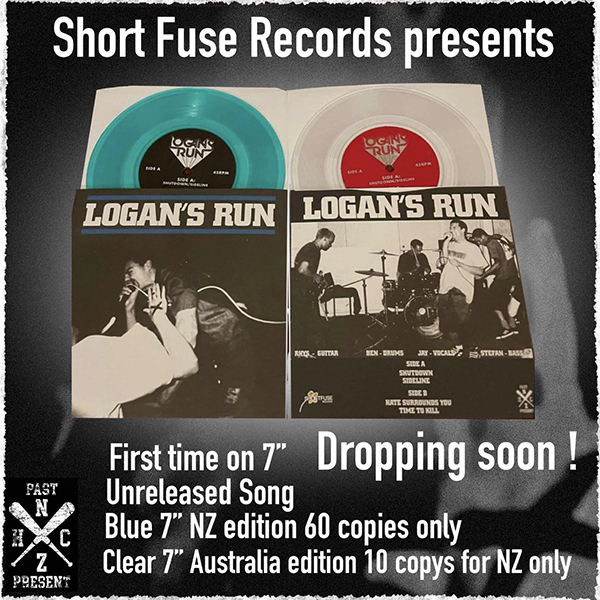 Shortfuse Records have released a 4 song 7" for legendary NZ band LOGAN'S RUN.
Influenced and formed after the seminal NYHC band Sick Of It All tour in April 1995, and during one of Balances annual hiatus's and band member re-shuffles. Logan Run were the brainchild of ex-Balance guitarist Rhys Williams, and contained 2 ex-Balance and 2 future Sommerset members.
Logans Run were only around for a brief 6 month period in 1995, performing only 5 shows, mainly in Hamilton and 1 in their home town of Auckland.
Before even performing a live show, the band convened at the Lab Studios in Auckland June 1995 to work out a set, these are the 4 songs from that session, a first time release on 7"ep format.
These songs document a changing of the guard in the 90's NZHC scene, that spurned a burst of Hardcore bands in Auckland and Hamilton scenes.
Limited Edition with a 14 page colour photo printed booklet housed in an offset printed jacket.