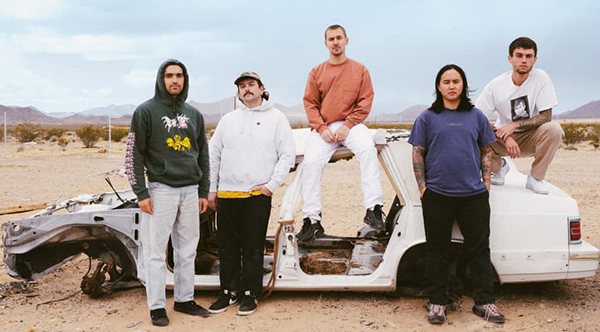 Militarie Gun have released a video for the track "Never Fucked Up Once" off their debut album "Life Under The Gun" out now through Loma Vista Recordings.
Militarie Gun shares the video for "Never Fucked Up Once," a highlight from the band's critically acclaimed debut Life Under The Gun that released in June. The Audri Mirzaie-directed video finds Militarie Gun bandleader Ian Shelton beaten, dragged and run through the streets of Los Angeles by his fellow band members and friends, including Spenser Granese (Barry, Fear The Walking Dead, Better Call Saul).
The video's release comes alongside the announcement of a split 7" with Mississippi's MSPAINT. Paint Gun the 7" includes Militarie Gun's "Can't Get None" featuring MSPAINT and MSPAINT's "Delete It" featuring Militarie Gun.