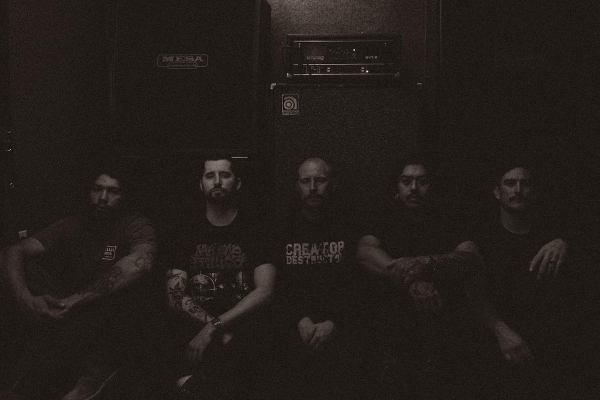 Closed Casket Activities has announced the release of SCALP's "Black Tar" out Jan 15 2023.
From the label...
SCALP carved their way into the underground consciousness with Domestic Extremity (Creator Destructor) during 2020. CVLT NATION christened it "one of the most exciting and explosive heavy albums of the year," while NO ECHO raved, "The Southern California outfit absolutely slays, spewing forth elements of power violence, death metal, hardcore, and sludge in a truly terrifying way."
During 2022, they hit the studio with producer Taylor Young [Deadbody, Twitching Tongues] of The Pit Recording Studio to cut Black Tar. The musicians only pushed harder than ever to match the intensity of the subject matter.
"Black Tar is a very negative outlook on my past life experiences: trauma, addiction, psychosis, losing family members to overdose, personal opinions with religion, and blasphemy," notes guitarist Devan Fuentes. "I saw a side of humanity that was pretty disturbing to accept. It's seeing people's houses, seeing how they let themselves rot away, and seeing individuals who shouldn't be alive kept alive just to live in suffering rather than die. The story isn't about redemption or recovery. It's very unfiltered judgement, and I wanted to replicate those experiences in the most disturbing way."