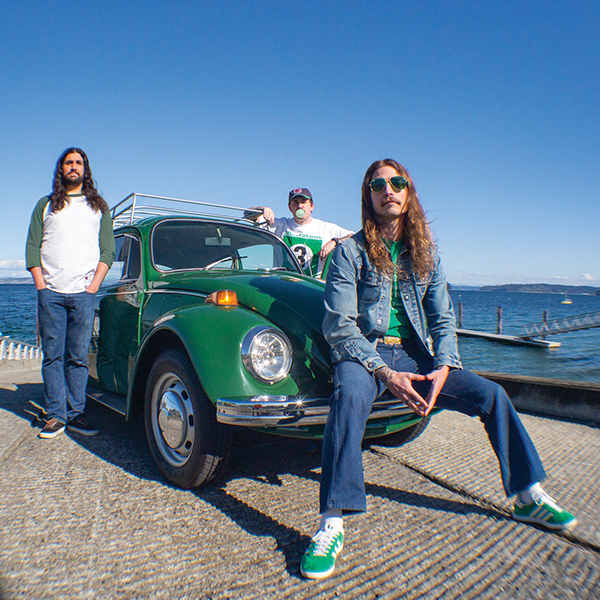 Supercrush have announced a new EP titled "Melody Maker" and have released a video for the track "Trophy".
From the band...
Today we are releasing Trophy - the first single from our forthcoming EP, Melody Maker. To go along with the song we are sharing a new music video, once again directed by our good friend Che Hise-Gattone.
The video was shot on location at Athletic Awards trophy shop - home of the world's largest trophy cup🏆 Also featured in the video is George, an award winning 1971 VW Beetle graciously provided by its original owner and new friend to the band Ron Goodfellow. Additional on set assistance came from our usual team of Bryan Coats and Nick Cuny.
Our Melody Maker EP is up for pre-order right now. As usual we've done our best to make it available globally through different labels around the world. It is available on 12" vinyl, CD, and cassette through our own KR label here in the USA. We have a couple vinyl color options as well as a few new merchandise designs to go along with the EP. Canadians can pre-order an exclusive vinyl color from Calgary's Debt Offensive Records as well as CDs and tapes. A Japanese pressing of the CD is available from Osaka's Flake Records. And in Europe an exclusive color pressing of the vinyl is forthcoming on Germany's Erste Theke Tonträger.
The North American records have already been manufactured and will be shipping shortly! The official release date for Melody Maker is Friday June 3rd, at which point the vinyl will start finding its way into brick and mortar record shops, thanks to the help of our friends at Don Giovanni Records.