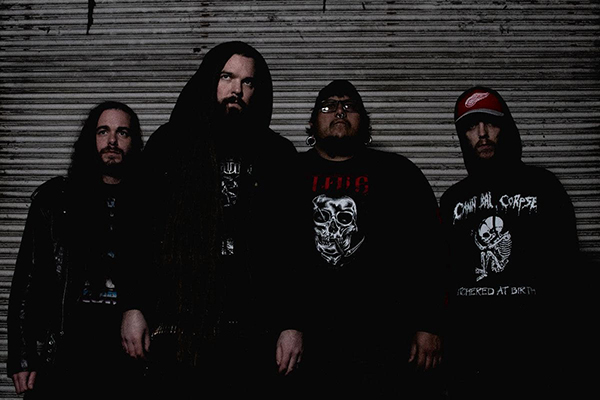 Detroit hardcore punk/thrash practitioners SNAFU (Situation Normal All Fucked Up) today unleash their new video for "Wake Of Vultures." The track comes off of the band's Exile//Banishment full-length, released last Fall via Housecore Records in North America.

Comments the band, "In this sacred and divine universe where we find ourselves, there is a brutal exchange of death for life that fuels the infinite energy of nature. Without it, nothing would exist. At times the circle of life can seem cruel and remorseless, but we must remember that it is imperative to our existence. With every death there is new life. The vulture is a direct portrayal of the circle, representing rebirth and bringing balance to the ecosystem; consuming death producing life."
Captured amidst plague, governmental corruption, and widespread societal suffering, Exile//Banishment is SNAFU's heaviest, darkest, and most unrepentantly volatile offering to date, focusing on personal frustrations and the hopeless future of humanity.

Exile//Banishment was tracked and produced by Philip "Landphil" Hall (Municipal Waste, Cannabis Corpse, Iron Reagan) and twin brother Josh "Hallhammer" Hall (Cannabis Corpse) at Blaze Of Torment Studios in Richmond, Virginia, mixed by Adam Shepard, and mastered by Joel Grind (Toxic Holocaust). The record features artwork by Vladimir Chebakov.