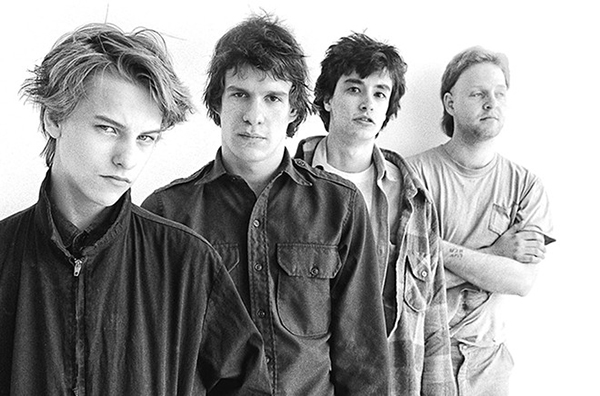 The Replacements have released a video for "Shutup" from the 40th anniversary deluxe edition of SORRY MA, FORGOT TO TAKE OUT THE TRASH out October 22 through Rhino Records.
From Rhino Records...
The Replacements' 1981 Twin/Tone Records debut, SORRY MA, FORGOT TO TAKE OUT THE TRASH, heralded the Minneapolis-based band's competing tendencies toward indelible genius and reckless abandon. The 'Mats' legendary founding line-up – lead singer/songwriter and guitarist Paul Westerberg, drummer Chris Mars, and brothers Bob and Tommy Stinson (lead guitar and bass respectively) – unleashed a thrilling, dynamic sound on the album with now-classic songs like "Takin' A Ride," "Shiftless When Idle," and "Customer."
We're celebrating the 40th anniversary of SORRY MA, FORGOT TO TAKE OUT THE TRASH with a 4CD/1LP set that offers a remarkable document of The Replacements' formative years. Of the set's 100 tracks, 67 have never been released before, including the first demos the band recorded in early 1980, as well as a professionally captured concert from January 1981. Along with a newly remastered version of the original album, it also uncovers many unreleased rough mixes, alternate takes, and demos from the band's first 18 months together. The LP included in the set, titled Deliberate Noise, presents an alternate version of the original album using these previously unreleased tracks. The Deluxe Edition ends on a high note with the earliest professional live recording of The Replacements. The previously unreleased concert, dubbed Unsuitable for Airplay, was captured by Twin/Tone's mobile unit on January 23, 1981, at the 7th St Entry in Minneapolis, MN.