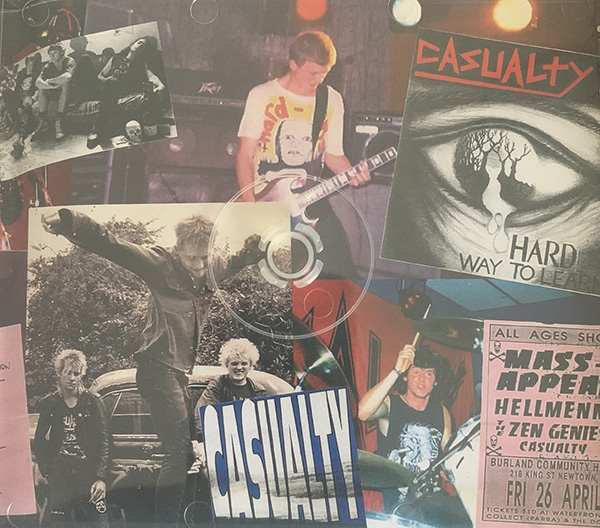 Innercity Uprising has announced a discography release for NZ band CASUALTY.
From the label...
Today on INNERCITY UPRISING we are proud as fuck to announce the new double CD discography from New Zealand / Sydney band CASUALTY. These guys existed in the late 80s - early 90s and played a raw type of melodic hardcore punk.
In the early 90s they moved to the inner city of Sydney and began playing locally and ended up releasing a CD and 7" on PHANTOM RECORDS sub label MESSIAH COMPLEX.
On these discs you get all the MESSIAH COMPLEX released tracks plus their first full length 12" they released in New Zealand.
Physical copies of this also come with an awesome pro recorded bonus live CD.
Click on the link grab a copy of the double CD or cop a free down load.