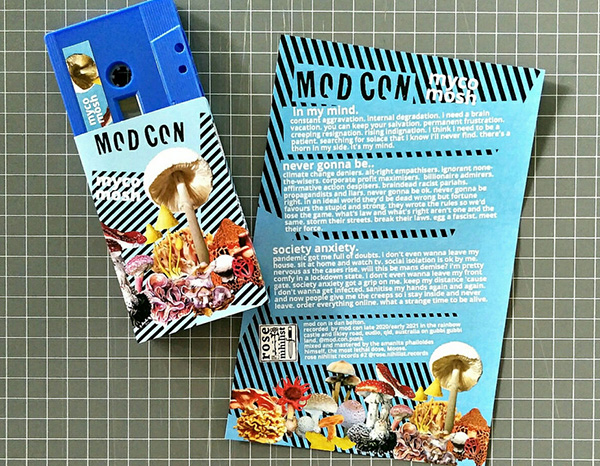 Rose Nihilist Records have released a tape for MOD CON titled Myco Mosh.
Mod Con is the one man project for former Faux Hawks frontman Dan Bolton.
From the label...
Six tracks of hardcore punk for fans of bands influenced by 80s hardcore.
If you can still appreciate Dead Stop, the Circle Jerks and Tear it Up, you might think this is pretty good.
Home-dubbed on new, blue cassettes. Hand-cut wraparound cardboard cover with two sided lyric sheet.
Copies available at: https://rosenihilistrecords.bandcamp.com/album/mod-con-myco-mosh