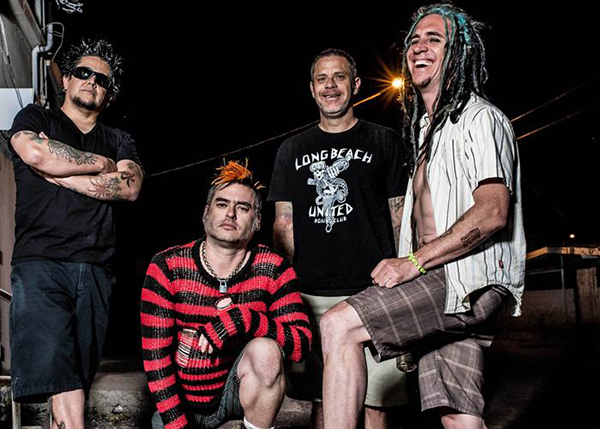 NOFX have released a video for "Fuck Euphenism" off "Single Album" due out on Feb 26 through Fat Wreck Chords.
From Fat...
Buckle up, fans! NOFX's latest full-length, Single Album, drops on Feb. 26th, and you can pre-order it today (details below). Check out the new video for the lead single "Linewleum," and get the nitty gritty from the fat one himself:
I have no idea why "Linoleum" is THE NOFX song that is covered by so many bands, while other NOFX songs get hardly any attention. "Linoleum" wasn't a single; it had no video; it got no radio play, and most importantly, it didn't even have a chorus!!! All popular songs have choruses! WTF!
So, one night I stayed up till 4:00 am checking out all the different versions on YouTube. Watching hundreds of bands from over 28 countries (mostly Indonesia) doing "Linoleum" was a humbling experience for me. So I decided to write a song that was a shout-out to all those people that learned those four chords and remembered the non-rhyming lyrics. Then I asked the biggest of all the bands (Avenged Sevenfold) to play some leads on the song. Then M Shadows suggested we do a video together. Then I figured I should put all of the bands in the video. Well, I couldn't fit all the bands, but I picked a bunch of cool ones!
A song about not playing a song that's not a hit song with a video about other bands covering the song! This is why I love punk rock and writing punk songs. Rules out the door!
PS: They forgot Shai Hulud!