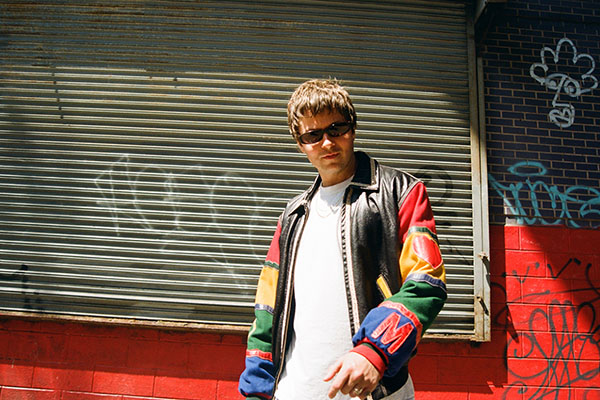 Young Guv have released a video for the track "Maybe I Should Luv Somebody Else".
Think of the contemporary guitar music that's meant something to you in the last 18-odd years. Ben Cook has probably had something to do with making it or influencing it. Think of No Warning, which he's fronted since he was in high school in the '90s, who pioneered a self-aware, intertextual, and technically adept style of New York hardcore that has became a subgenre unto itself, dominating scenes all over the world for close two decades and counting. Think of Fucked Up, for which he's played guitar since 2006, the aesthetically omnivorous, thematically ambitious punk-rock-deconstructing band-like entity that, unlike the bulk of their contemporaries in the late-2000s festival-circuit indie-rock boom, no one is ashamed of having associated themselves with. Think also of his behind-the-scenes presence, the co-writing and production work he's done for a host of artists at all levels of renown (some of the names would surprise you).
But, for all that, the only place to hear music that belongs entirely to Ben Cook — music that comes into the world owing nothing to a bandmate or a client or a genre convention, whether affectionately observed or mordantly subverted — has been under the umbrella of Young Guv, or Young Governor, or Guv, or whatever he may at any given time have been calling the vehicle that, since 2008, has delivered a steady supply of singles and EPs, plus two previous full-lengths. Sometimes Young Guv songs have guitars and British Invasion harmonies; sometimes they have synths and modulated voices. But always they have choruses you'll never forget and lyrics whose dry wit and acute depictions of intense human feeling never fail to knock you flat.