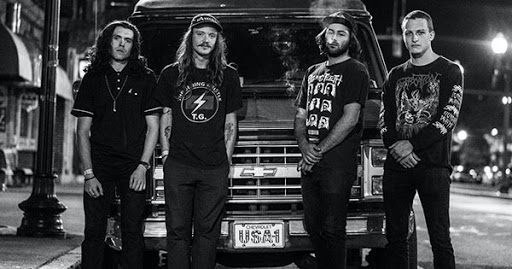 Jarhead Fertilizer will release their debut full-length through Closed Casket Activities on February 26.
Titled "Product of My Environment", the album was produced and mixed by Kevin Bernsten (Misery Index, Pulling Teeth) and mastered by James Plotkin (Cave In, Windhand).
"'Silence the Narc' was the first song written for Product of My Environment," the band says. "Growing up, we've had many personal friends and family deal with the unfortunate act of entrapment. 'Short life for a big mouth.'"