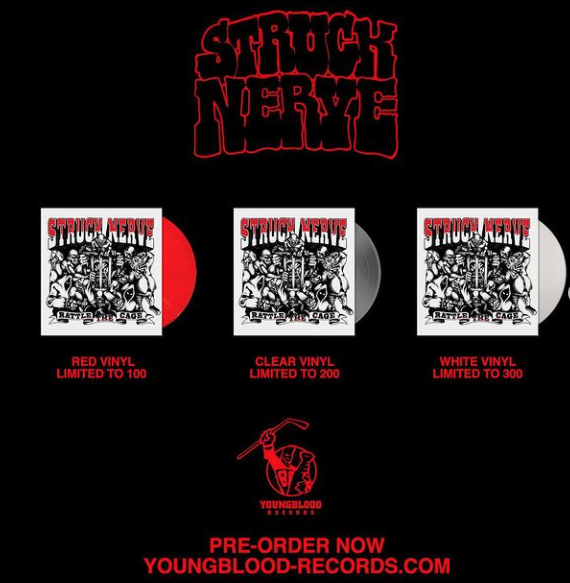 "Rattle the Cage" is the brand new LP from Struck Nerve out December 4th, 2020 on Youngblood (with the vinyl shipping Mid-to-Late December).
Nine Tracks of raging Philadelphia Straight Edge Hardcore with members of Jesus Piece, Agitator and Payback.
Cover art by SPOILER. We are extremely excited to present this record to you! This is Youngblood Records #48.