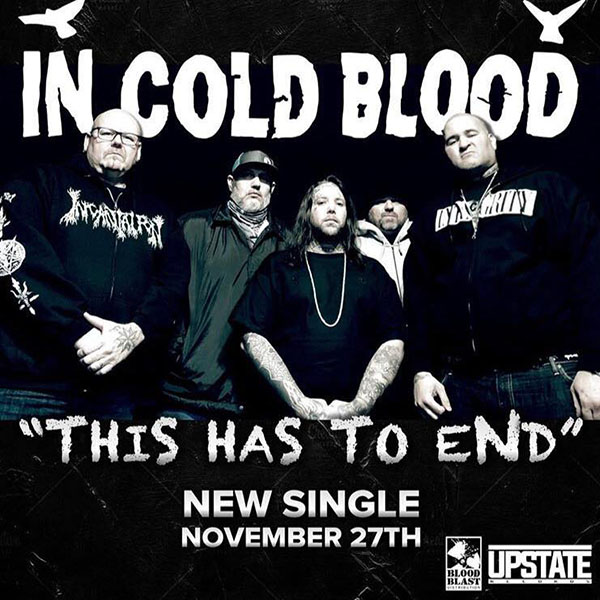 In Cold Blood have released a new track titled "This Has To End" through Upsate Records.
Staying true to their 1990's Cleveland Hardcore roots, In Cold Blood returns with a revamped line-up featuring scene veterans from classic Clevo bands. New decade, same anger.
The song touches on the themes of anger and frustration you feel when you can't let go of the past that's eating you up inside and preventing you from growing as a person.