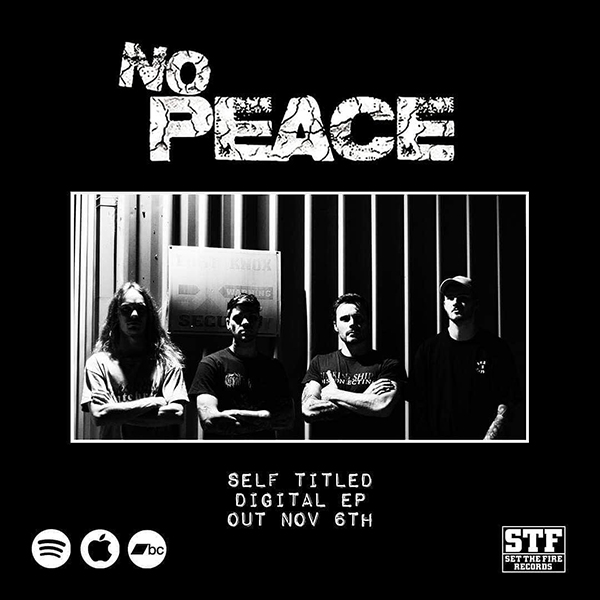 Set The Fire Records has released the self-titled EP for new Adelaide band No Peace.
Introducing No Peace... No bullshit hardcore, spawned from the Covid-19 lockdowns.
The brainchild of vocalist Jesse Conte with a mission to bring Adelaide back to the forefront of Australian Hardcore.
Influenced from that 2000s sound FFO; Down To Nothing, Desperate Measures, Carry On.
Featuring members of All In, Brain Freeze and Tunnel Vision with guest appearances from Greg Bennick of Trial, Bystander and Pete of Homesick.