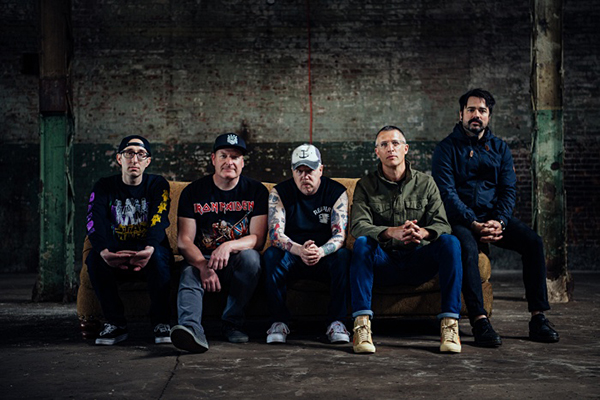 Don't Sleep have released a new track "No Other Way" from Turn The Tide out September 4th through Mission Two Entertainment.
As soon as the state of Pennsylvania gave the green-light to reopen during the COVID-19 pandemic, DON'T SLEEP immediately took advantage to record the music video "Refine Me," an anthem about how to come out stronger on the other side. Vocalist Dave Smalley insists that, "We need to take inspiration from those that try to bring us down. Either through work, or family, or sadly in music - we get hurt in life, we all feel pain. People will betray you and as the old saying goes, 'what doesn't kill us makes us stronger' echoes that truth, and "Refine Me" acts as a reminder to remember that. It is important to be forged and refined by the flames of adversity. Let your enemies make you stronger." Watch "Refine Me" on the Mission Two Entertainment YouTube Channel now!

DON'T SLEEP will be releasing their debut full-length album, Turn The Tide, via Mission Two Entertainment on September 4th. Hailing from Harrisburg, PA / Washington D.C. DON'T SLEEP, features Dave Smalley, the singer of influential hardcore and punk bands: Dag Nasty, Down By Law, DYS, and All, as well as Garrett Rothman (bass), Tom McGrath (guitar), Jim Bedorf (drums), and Tony Bavaria (guitar), who have performed in Praise, Mindset, The Commercials, Very Americans, and Junction. While originally DON'T SLEEP started to back Dave up while playing songs from his former bands, the members all became fast friends and began writing new material that would eventually become Turn The Tide.

Bursting with energy and full-volume catchy choruses, Turn The Tide was produced by multi-Grammy-nominated partners Carson Slovak and Grant McFarland (August Burns Red, Galactic Empire, Everclear), Walter Schreifels (Gorilla Biscuits, Quicksand, Rival Schools), and Matt Holmes at Think Loud Studios. DON'T SLEEP teamed up with Walter Schreifels to co-write the songs "No Other Way", "Reflection", and "True North". Additional engineering was done by Brian McTernan (Senses Fail, Snapcase, Thrice) at Salad Days Studio.