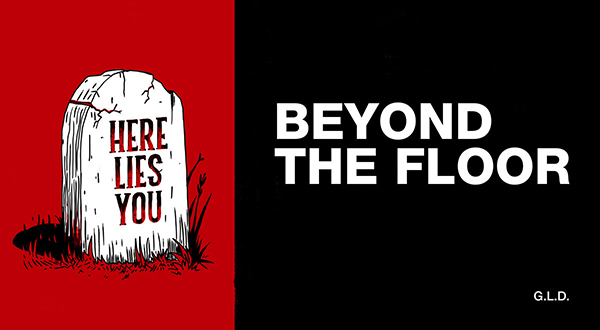 Melbourne band GELD have released a video for the tracks "Gedankenfleisch / Forces At Work".
The tracks are off an upcoming new LP titled "Beyond The Floor" out July 3rd on Iron Lung Records (US) and Static Shock Records (UK).
Across 10 songs and a handful of instrumentals, Melbourne's GELD demonstrate a concerted progression from their previous work; raging incendiary hardcore collides with nightmarish bad trip wanderings in a swirling maelstrom of tightly marshaled chaos. The fast parts are faster, the slow parts slower, the weird parts weirder. The vicious thrashing punk of songs like "Invader" and "Infra" come in at a little over a minute; a wild joyride reminiscent of the Japanese Burning Spirits bands alongside Cleveland's infamous '90s hardcore scene. Meandering hallucinogenic badness meanwhile emanates from "Gedankenfleisch", "Forces At Work" and "L.O.W.A.G. II", injecting the record with a terrifying sense of drug paranoia and psychological dissolution bringing to mind STICKMEN WITH RAYGUNS, FLIPPER or POISON IDEA. Purportedly undertaken as something of an exorcism, the writing and recording of 'Beyond The Floor' was characterized by "pills, meth, booze, weed, DMT, hate, betrayal, fear, love, depression, addiction, denial and broken bones".