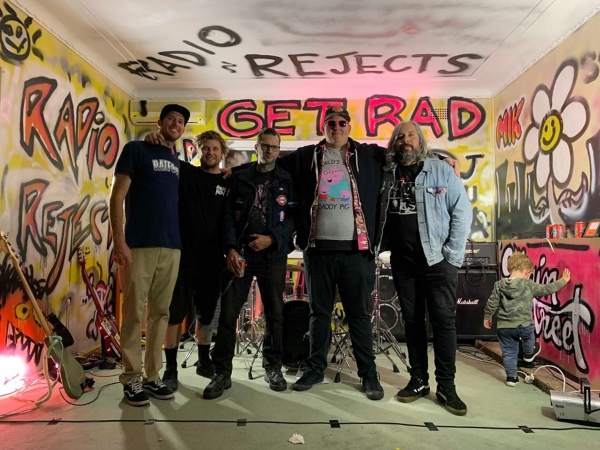 Australian punk rockers RADIO REJECTS have released a video for their new single "The Greatest" through Riot Records and Golden Robot Records.
The self proclaimed "dadcore" punks from Wollongong have raised the bar with this new track as it focuses on the greatest job in the world..being a parent.
The song was written by frontman Smith as a tribute to his kids and all punk rock families out there.
With a catchy lead, heart felt lyrics and solid hook, the song is going to leave its listeners bopping away and reciting those 4 words " This Ones For You!"
"The Greatest" is the first single from the Rejects with the new lineup change back in early 2019.
The shift has seen the band create even greater writing capability and a strong urge to write and play more shows, which only adds to their fun, interactive live shows they have now.
Recorded at Main Street Studios with Adam Jordan and mastered by Jason Livermore at The Blasting Room, both notorious for having worked with some of the best punk bands around the globe.
The clip has already recieved great, fun reviews from a recent pre launch party where close friends, bands and family were lucky enough to watch it before its official release. The clip is jam packed with fun, 90s sitcom cheesyness and of course a heart felt ending to wrap it all up, once again proving the Radio Rejects are all about having a laugh, good times and rock n roll!!
The official track is available worldwide through Golden Robot Records and Riot Records on all major streaming platforms.