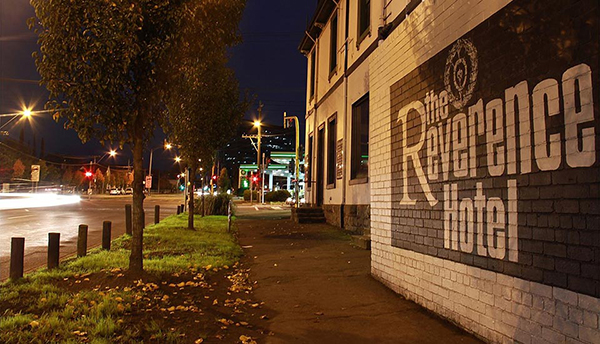 Sadly Melbourne's Reverence Hotel in Footscray has announced it will be winding up trading in March of next year.
From the Rev...
Let us first say, the community and support The Reverence Hotel has had since we established ourselves in Footscray 6.5 years ago has been incredible.
Unfortunately it's now time we call last drinks with last day of trading planned for March 2nd.
We haven't managed to secure another lease on the pub and have been operating on a month-to-month basis. Without a lease or any certainty for a home, we are unable to plan long term and have had to stop investing back into the venue. Looking back we are really proud of our achievements, the community that has congregated, and the memories that have been made are immense. What we've created here has far surpassed our expectations!
We know we couldn't have done it without a lot of help, particularly in the beginning. A lot of friends (old and new) contributed a lot of energy and effort in so many ways, and to them we are eternally grateful.
Thank you everyone for your support over the last 6.5 years, but a special thanks must go to our immediate family, Greg, Cam, Josh, Johno, Death Proof, Timeout, Bandmates Vic, Maribyrnong City Council, massive thanks to our Footscray community, and of course all the bands and musicians that have graced our stages over the years.
Most importantly, to the past and present rev staff, we could not have done it without you and we appreciate and love you all.
On a more personal level, us as the Bodiam family have been dealing with numerous medical issues for our son Ollie. The support and love that we have received from the Reverence community has been mind blowing!
We don't think we could have made it out to the other end without you all.
Anyhow enough of the bad news, the good news is that we are still here, doing what we do until March the 2nd and we're doing our utmost to have the wildest last few months so stay tuned for a heap of show announcements. The first one being Melbourne's best Press Club playing this Saturday.
Let's go out with a bang!!
Love the Rev xo