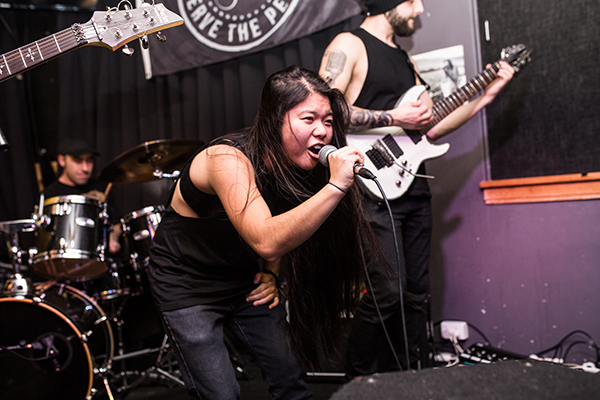 Melbourne melodic heavy/punk act Cold Sleep just dropped their debut single Schizo, and 24-year-old frontwoman Ash Lee filled us in on the deets about the new track and clip.
"The song is for anyone who has ever experienced missing someone, whether it's a friend, a loved one or a partner," she said.
"Missing someone and loss is something that everyone experiences. I wrote this song when I was 16, but it doesn't matter if you're 16 or 100, it's an emotion that you can feel no matter what age you are. I think it'll probably appeal to the angsty teenagers, like I once was.
Schizo is cut from the band's debut EP Heartcore, which will be released on Thursday, November 22. Schizo is streaming via Bandcamp at https://coldsleepmusic.bandcamp.com/releases
The band are supporting the releases with shows at the Tote on November 18 for the Tote'l Metal Fest 2 Day 2 and at Grumpy's on November 25 at BONEZ in Fitzroy.