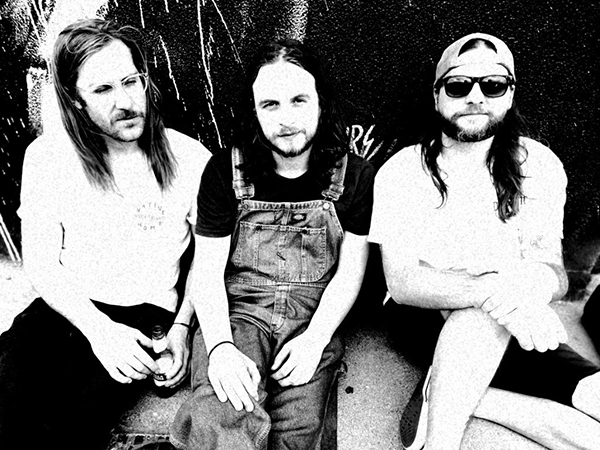 As if LOSER's debut EP 'Restless Noise' being out now was not enough, the Melbourne outfit have released a video for their latest single 'Phase Me', and announced a handful of east coast tour dates for the end of the year.
With each member of LOSER known for their own prolific contributions to the music scene, the bar is set high for the band's debut release - but expectations are easily met, with an impressive collection of catchy lyrics, grungy guitars and nostalgic feels at every turn.
The second single from the EP, 'Phase Me', was released a few weeks ago to the delight of a fervent new fanbase, and today the band has released an accompanying film clip. Created by Tori Styles and drummer Chris Cowburn, the video embraces LOSER's trend towards replicating the low-fi glory of the 90's, enmeshed with some trippy visuals, part psychedelia, part fever dream.
The good news doesn't stop there - you can hear 'Phase Me' and the rest of the EP live. The band have announced a short east coast tour, starting in their hometown of Melbourne on November 30th and dropping by Sydney and Brisbane the following week. Get your tickets here.
LOSER is Tim Maxwell (Apart From This/Grim Rhythm), Chris Cowburn (The Smith Street Band) and Craig Selak (The Bennies). Forming a close friendship after many years of playing on the same line-ups, Chris and Craig were keen to get involved when Tim showed them a few demos he had been working on. Domestic La La sprung onto the scene late last year, the brainchild of Violent Soho's James Tidswell, in partnership with Unified Music Group. The label included LOSER's debut single 'Loser' on a split 7" as part of their Record Club series, with a limited pressing of 100 selling out in just 24 hours.
Following the release of a nostalgic 90s VHS-inspired video clip, 'Loser' quickly picked up momentum on national radio, with a full rotation add to triple j, a rage add for the video, and the band spending a week as feature artist on triple j Unearthed. Coupled with a Luca Brasi support slot in Launceston and a sold out hometown headline show - LOSER are doing anything but losing.
LOSER TOUR DATES 2018
Friday November 30
The Curtin, Melbourne
w/ Claws & Organs and Bad Batch

Thursday December 6
OAF Gallery Bar, Sydney
w/ Particles and Legal Aliens
Friday December 7
The Bearded Lady, Brisbane
w/ Something Something Explosion and The Cutaways
Tickets on sale now from www.bandcalledloser.com