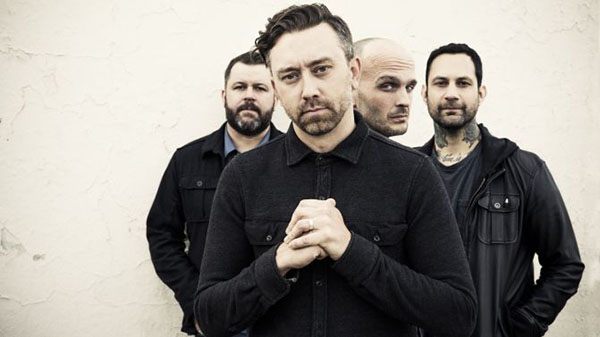 Rise Against will be releasing a career retrospective vinyl box set this November 30th.
The collection will include all 8 albums, available in 2 variants: a limited edition 180-gram clear vinyl version (sold exclusively at RiseAgainst.com), and a 180-gram standard black version. Both variants will include a unique book featuring exclusive photos and an oral history. The first 500 in the US and the first 150 on the UK/EU will get a free copy of the Megaphone 7" while supplies last.
Said Tim, "Eighteen years and eight records later, the story of Rise Against is best told with the music. Each song on each record was a hand-crafted stepping stone that took us far beyond any expectations we ever had and surpassed any goal we ever set. These albums connected with and introduced us to a die hard fanbase we feel unworthy of. Whether it was Blasting Room production on most of these albums or the Shepard Fairey artwork for 'Siren Song Of The Counterculture', the devil is in the details. Each record here tells our story and represents a snapshot of where we were and who we were at the time, maybe it does the same for you."