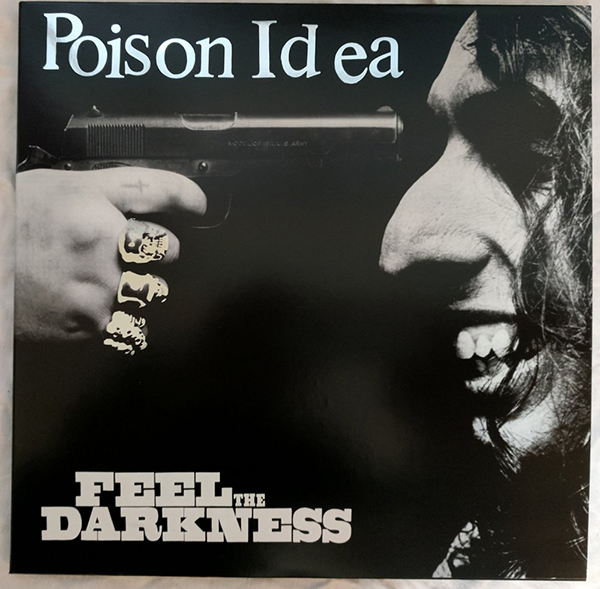 TKO Records have released a remixed and remastered version of Poison Idea's landmark 1990 release, "Feel The Darkness".
From the label...
Definitive. Essential. Remixed and restored from original multi track analog source.
Expanded to include 10-track bonus L.P. of B-sides, alternative mixes & outtakes from the "Darkness" session.
This double-LP set is the first authorized reissue of "Feel The Darkness" in 15 years.
Remastered from the original 24-track analog reels by Joel Grind (Toxic Holocaust)!
Includes the original 13-song LP, plus a bonus LP of singles, b-sides, outtakes and remixes that together comprise the entire FTD recording sessions!!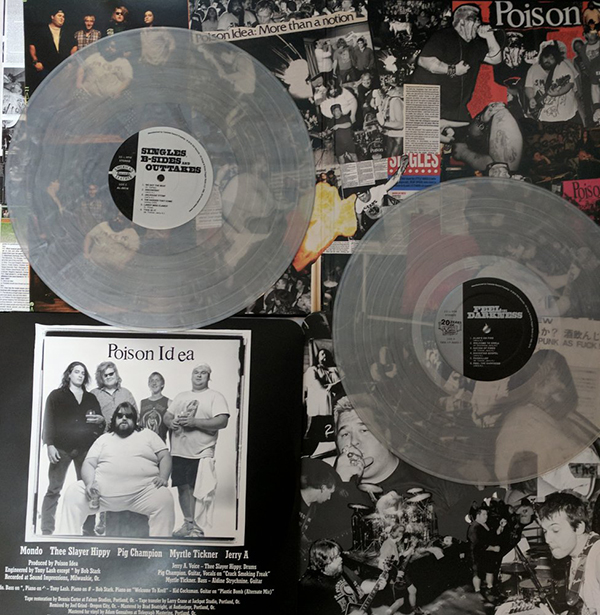 Side A (Original Album)
1. Plastic Bomb
2. Deep Sleep
3. The Badge
4. Just To Get Away
5. Gone For Good
6. Death Of An Idiot Blues
7. Taken By Surprise
Side B (Original Album)
1. Alan's On Fire
2. Welcome To Krell
3. Nation Of Finks
4. Backstab Gospel
5. Painkiller
6. Feel The Darkness
Side C (Singles, B-sides & Outtakes)
1. We Got The Beat (the Go-Gos)
2. Discontent
3. Jail House Stomp
4. The Harder They Come (Jimmy Cliff)
5. Lawdy Miss Clawdy (Lloyd Price)
6. This Is It
Side D (Alternate Mixes)
1. Plastic Bomb (Alternate Mix)
2. Death Of An Idiot Blues (Thee Idiot Mix)
3. Feel The Darkness (Remix
4. Crack Smoking Freak