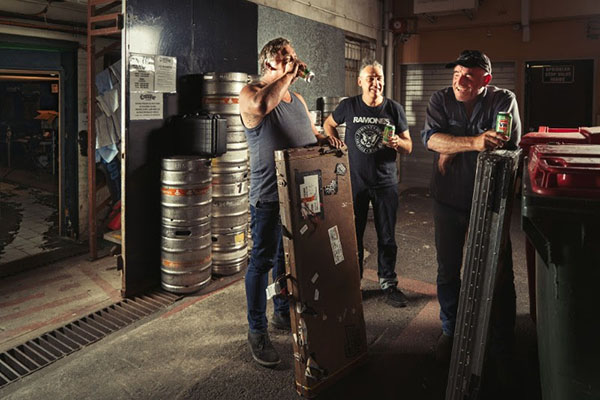 After taking out VB Hard Yards' inaugural competition last year, Byron Bay's Mini Skirt have recorded a split 7" with iconic Aussie rockers the Cosmic Psychos.
As part of Victoria Bitter's ongoing commitment to backing live Aussie rock, the legendary beer not only rewarded Mini Skirt's killer performance at the Lansdowne with a sweet $5k in cash, but also funded the recording, mixing and creation of the 7". Mini Skirt recorded new track Fun Police at A Sharp studios with Nick Franklin, and the track smacks of the band's unmistakably insouciant charisma.
Contrary to their reputation, Psychos didn't phone this one in either. As well as contributing their classic 'Nice Day To Go To The Pub' they went ahead and completely re-worked Victoria Bitter's iconic anthem, to reflect the trials of every day musos.
The VB anthem is available exclusively via the VB Hard Yards 7", limited copies of which are up for grabs at Psychos and Mini Skirt's respective web stores now as well as being available on the forthcoming VB Hard Yards tour.